Paid Advertising for Your Small Business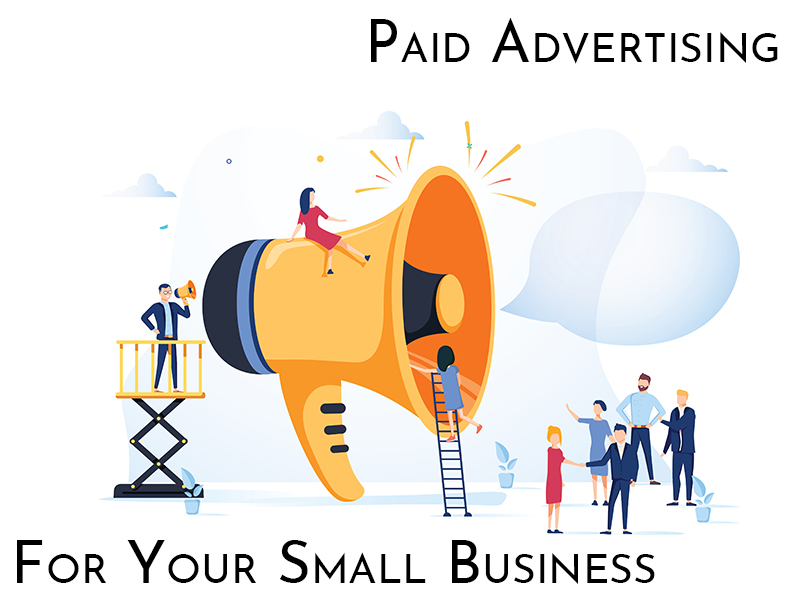 Most small business owners plan to advertise in the future once they have more substantial cash flow, however, you don't have to be a multi-million dollar company with a large marketing budget to create a successful marketing campaign. A few well-spent ad dollars can help your company appear reputable and as though it has money. With a little imagination and know-how, your small business can flourish on a minimal budget.
With all of the paid ad possibilities available, it is easy to head down the rabbit hole and become overwhelmed trying to decide what is best for your business. Luckily we've already done the legwork of pinpointing some of the most cost-effective options.
Know Before You Go
Find out where your customers hang out. Do they like to go out to karaoke? Are they busy soccer moms? Do they spend time at the laundr-o-mat? Knowing your customers and where you are likely to find them will help you narrow down the type of advertising you should spend your budget on.
Clearly define your goals. What are you hoping to gain through your advertisement? Not all returns on investment are measured dollar for dollar. Perhaps a valuable transaction is getting foot traffic to an event, gaining email subscriptions or putting eyes on an article you've created.
Google AdWords
Google AdWords could potentially place your business in front of thousands of fresh eyes for $200 or less. Majority of online users use Google's search engine to find what they need. Imagine you have a dog grooming business, a potential customer in your area searches through Google for "dog groomer" and your website comes up. It is more than just the magic of "the Googs" it is because ad dollars were put behind the website helping it to show up in search results.
Google AdWords usually offers a sign on promotion which provides you with a set amount of free cash towards your first ad purchase. You can decide to only use your sign on bonus or add some out of pocket budget for as little as $10 per day.
Embrace the Power of Social Media
Creating a business social media account is free and according to Hootsuite's Facebook Stats that Matter in 2019, "78% of American consumers have discovered retail products to buy on Facebook." Most consumers will search their social media accounts for products and services before searching for a business website or asking friends for recommendations.
Pick your favorite social platform and start with just one account until you get the hang of managing regular content and responding to potential customers. You can then play around with paid advertising to help promote your business and expand your social audience. Social ads are a self service and only require a credit card. Most platforms have a $5 or $10 per day ad spend minimum and you get to choose your total budget.
Blogger and Podcast Partnerships
Blogs are online websites containing diary-like entries intended to be informational. Often blogs contain product reviews or personal opinions of the author. This individual is called a blogger. Working with established bloggers is a great way to reach new potential customers on a small budget. Costs for working with bloggers varies, but typically comes in the form of product giveaways or exchanging a product for review write-ups. Some bloggers offer banner ads on their website for a minimal price.
Podcasts are like online talk shows. Fans can download episodes and save them to listen when they have time. Partnering with a podcast host can be pricier, but if you can swing it you're guaranteed an audience who is actively listening. Podcasts typically open with 3 sponsors so your business is less likely to get lost in the mix.
Both bloggers and podcast hosts have loyal followers who take great stock in the products discussed or promoted.
Have a Long Term Organic Plan
No matter how effective your paid ads are, you need a way to keep customers and foster your relationship with them and gain repeat business. Regular newsletters, follow up calls, special offers, presence at local events or in-store events can help you maintain consistent contact with your customer base and keep you front of mind whenever they need your product or service.