So, these aren't the only 5 you should have on your website, but they are the 5 most important that should have on your website.
In working with other construction companies, I've found that these are the most common keywords that should be used on your construction company website. If you're looking for keywords for your construction company SEO, this list will help you get started.
There's not much new about this list, but if you have no idea where to start, this list will get you started. I've already done the research into these construction company keywords so you don't have to. And honestly, I didn't find any keywords that weren't unexpected. SEO keywords in this industry are pretty straightforward.
This list assumes you have certain pages on your website and not all of them will be relevant to you. So you'll need to go with what works for your website. The pages that you should have are: Homepage, services, about, contact, and rentals.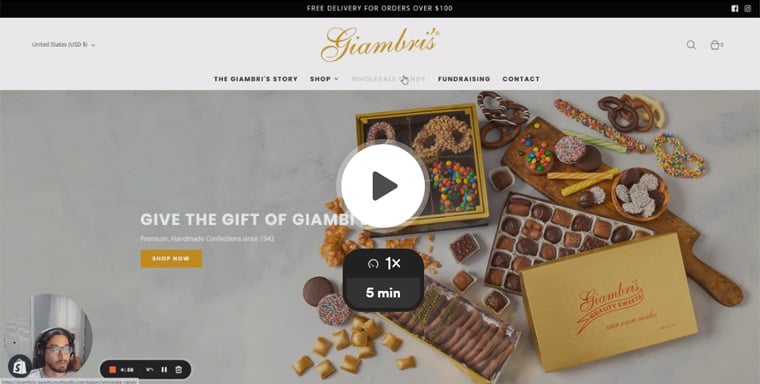 Free 5 Minute Video Website & SEO Audit
Delivered right to your inbox
I know I mention a "rentals" page on your website and not everyone does that. If you don't, maybe you should consider offering it. If you're a small company, it makes that you wouldn't have this service and that's ok. Maybe you can do it in the future!
How to use these construction company keywords
The keywords listed below are all algorithmic. You'll need to put in your own information to make them work for you. You'll want to use all of them on your homepage except for the rental keyword.
If you have enough content/services, it would also be good to create a page dedicated to each individual service. If you do that, you'll need to make sure your homepage and those services pages do not have duplicate content. Make them unique enough that search engines won't get confused.
Construction Company Keywords
Below is the list of keywords that you can use on your website. You'll need to put in certain parts to build the appropriate keyword for your website.
Add your type of construction, the base keywords, and the location. An example for "Type of construction + construction company + location" would be "infrastructure construction company Philadelphia".
One thing that some companies forget to include in words on their website is their company name! It's easy to forget when it's in your logo. But it's important for a construction company to rank for its name because many bigger companies are searched by name directly on Google.
The below list is not in any specific order. They are all relatively easy to rank depending on the competition in your specific area. If you're in a big city, you may need to do a bunch of extra SEO work to rank for these. And it will be easier if you are in a less populated area.
Regardless, everyone construction company website should have the below keywords even if your goals at the moment aren't SEO. You should still have these words on your website.
Type of construction + construction company + location
Type of construction + builder + location
Type of construction + engineering + location
Your company name
Type of equipment + rental