There's no doubt that 2022 was an eventful year for The 215 Guys. Last year definitely saw a recovery from the pandemic for us and we are grateful to have been able to expand a bit after 2 years of contraction.
I've never written a yearly review post but I think it's a good idea, not just for others to know what's going on with us, but as a memento for John, Jeremy, and I to look back on and see our progress.
Kinda like a public, once-a-year diary entry.
I thought some of the most interesting things I can talk about here are our client website technology stats, other stats, concerns, and what's new.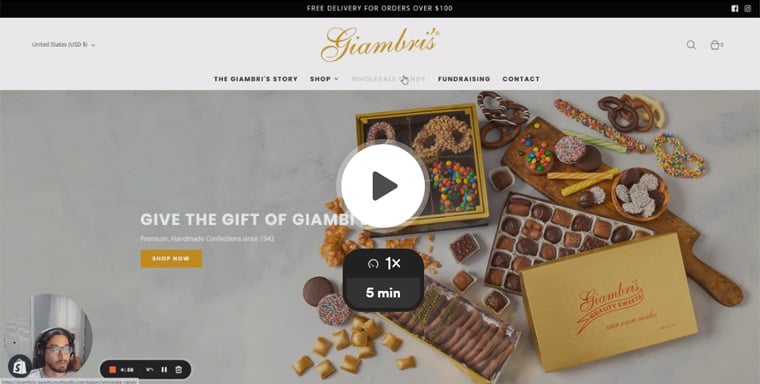 Free 5 Minute Video Website & SEO Audit
Delivered right to your inbox
Website Stats
We built a lot of websites. Below are the technology aspects of what our clients decided to use for their websites.
CMS Platforms
These are the only platforms that we build websites on. Most clients already know what they want and we very rarely get someone asking for anything else.
82% WordPress
18% Shopify
Hosting
We do suggest these 3 companies to clients. We've used and trialed lots of other companies but most suck. We've never had problems with these and will continue to use them in the future.
We do not host websites for clients. We have them purchase their own hosting so that they own it 100%. We do manage it for them if needed.
92% Greengeeks
5% WP Engine
2% Siteground
1% other
Domains
Almost all clients come to us with a domain already purchased. While I hate Godaddy, they're pretty good for domains in terms of ease of use. They royally screw you over with fees, though. And, I never suggest using them for anything else - their hosting is the worst.
Personally, I like Porkbun.com. Great prices and easy to use.
95% Godaddy
2% Network Solutions
2% Namecheap
1% other
Random Stats
2 New Employees - Dani & Morgan
87% of new clients within 50 miles of Philadelphia
I went to the office 7 times in 2022
1 frisbee golf day with the team
1 Round1 day with the team
Our Office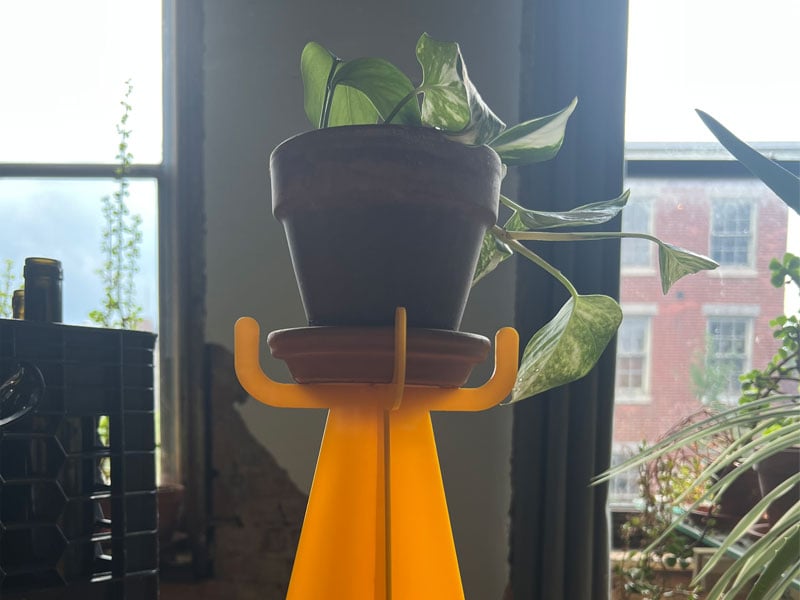 Yes, we still have our office in Old City, Philadelphia - we rarely use it. We did 1 day in 2022 with the whole team. Otherwise, it's just a place for furniture storage, mail, and a place to get away from the family :)
Most of John's plants survived.
Concerns
Accessibility
Website accessibility became a thing again in 2022. Well, it always was but now the asshole lawyers (in NYC), have begun suing businesses again now that everything is fully opened.
I'm not trying to sell anything here, more of a PSA that it is something that all businesses should keep in mind. Our theme is already mostly compliant and it gets tweaked for every site but things can still get through.
Most free versions of accessibility plugins (like Userway and accessiBe) are not compliant. In fact, most of them explicitly say the free versions don't come close. You'd need to upgrade to the paid version or have someone (like us) go through and fix everything.
SEO Scams
Regular reminder that good SEO costs a lot. Do not buy SEO services from Fiverr. Anything under $1000/mo is most likely a scam (or, won't help you at all).
The best thing a local business can do is focus on their Google Business Profile and getting reviews while optimizing the website at the same time.
What's New
Services
We've expanded and greatly improved our core services. We've created dedicated services for eCommerce websites and SEO. 2022 actually saw our greatest number of ecom sites built and we've gotten even better at it! Our Wordpress theme supports Woocommerce and we have a few preferred Shopify themes that we know work well and are fully accessible.
Referrals
We had a record number of referrals in 2022. We started offering referral bonuses and, well, it worked! If you know anyone who needs a website or other web-related work, let us know.
Co-ops & Interns
We had our first-ever Drexel Co-op in 2022 and he was great. We thought the program was easy to navigate and their staff was always super helpful. We're not sure if we'd do it again b/c it sucks to have to retrain an "employee" every few months. We're open to finding other roles for interns and co-ops in 2023.
Thanks!
I'd like to thank everyone on The 215 Guy's team for all the hard work in 2022. We made some dope sites and I know we'll make a lot more.
We're especially grateful to have such great clients and give our sincerest thanks to everyone we've worked with. We hope to work with y'all again soon!