If you haven't before, try doing a search for something like "best hosting company" and you'll get tons of results with updated lists for the current year.
It might seem like legitimate lists reviewed by legitimate people…but they're not.
The problem with search results these days is that they're so manipulated by SEO tactics that sometimes the top 10 results are completely useless, which is a conversation for another time.
This is 100% true when it comes to Googling a hosting company. You're most likely to find a list of PAID placements and not genuinely good hosting companies.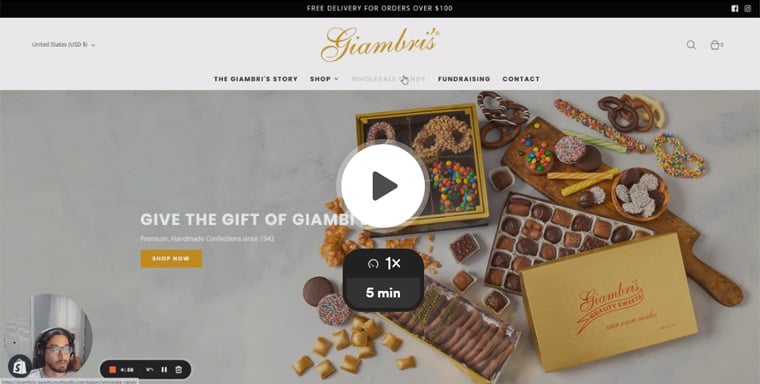 Free 5 Minute Video Website & SEO Audit
Delivered right to your inbox
Why write about the best hosting companies when you can write about the ones who pay the most in affiliate commission and actually make money off your suggestions even if they suck?
And that's exactly what most lists do.

But we're doing something different - the WORST hosting companies.
In our years of making thousands of websites, we've tried tons of hosting companies and we've weeded out the worst of the worst.
Any company on this list is one I have tried personally and will never use again. I give all companies multiple chances before adding them to this list - so these aren't just 1 bad experience, it's several. All websites were Wordpress so I would definitely say these should never be an option for Wordpress hosting companies.
If you check any of the results on Google, you'll see many of the companies I've labeled "the worst" below. It's mind-boggling that anyone would recommend these companies and that's how you know those lists are 100% fake, built just to rank on search engines and get affiliate payouts.
This list is in no particular order - they're all bad web hosting companies and you should never give any of them your web hosting-related business.
The Worst Web Hosting Companies:
Updated: 3/19/2023
Godaddy

Their hosting is bad but their domain buying and management experience is the best

Hostgator and any associated companies. This company owns many similarly named companies - avoid all of them.
Bluehost and any associated companies. This company owns many similarly named companies - avoid all of them.
Inmotion hosting

We've seen it many times over the years - the hosting starts off fast but then slows down after a few months to the point where the site is unusable. Their support always blames it on Wordpress being "slow".

Hostinger

We're now on the fence about this company. With recent testing, we've had and continue to get good results with their hosting. However, due to their past poor performance, we still include this company.

Dreamhost
If you're curious, we're fond of A2 Hosting, Siteground, WP Engine, Cloudways, DigitalOcean (and most cloud hosting companies), and Greengeeks. And I'm not going to link them so you know I'm not just saying that for the affiliate dollars.