Hey there, physical therapist! We've worked with a bunch of PTs and we've learned a few things about why you need a website and what it should have on it. Having a website for your physical therapy practice isn't just a "nice-to-have" - it's an essential tool for building your client base, showcasing your expertise, and making it easy for clients to find and contact you. If you haven't already, it's time to take the plunge and invest in a website for your practice. I promise you won't regret it!
Here's my breakdown of five key reasons why I believe every PT should have a website:
So people know specifically what you do:
A website is your digital business card. It's your business's space where you can showcase your expertise, the types of therapy you offer, and any specialties you might have. Not all physical therapists provide the same services to the same people - by having this on your website, clients can self-select (and not waste your time).
You'll want to differentiate yourself. For example, we have clients who only do sports-related physical therapy and another who is an in-home elder care therapist. They should not have pages and content that are targeting general physical therapy - the website needs to be specific to your service offerings.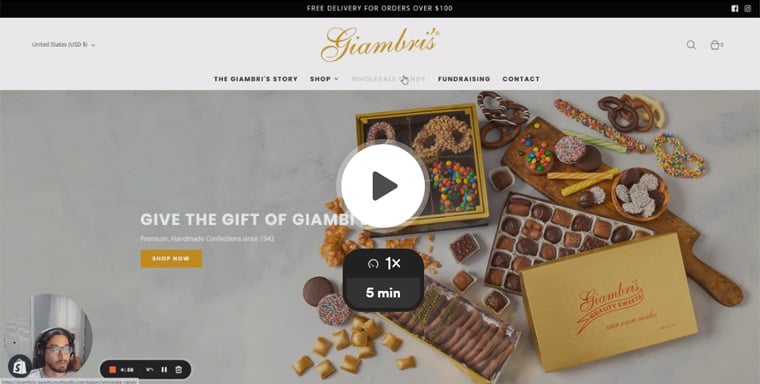 Free 5 Minute Video Website & SEO Audit
Delivered right to your inbox
So people know how to contact you:
Your website should have your phone number, email address, and an online appointment scheduler if you're fancy like that.
Personally, I hate calling so a contact form or email address is my favorite.
To let people know what, if any, insurance you accept:
Listing the insurance plans you accept on your website eliminates any guesswork and makes it easier for everyone. This small detail can save you and your clients a lot of time and frustration.
There are many ways to do this but the simplest is just a text list on an "Insurance" page. Some of our clients want provider logos, which is fine for your website as long as you include Alt text or another form of easily search engine friendly method.
SEO (also requires a Google Business Profile):
Search engine optimization (SEO) is a game-changer for any business, including physical therapy practices. By having a well-designed, optimized website, you increase the likelihood of being found by clients searching online for a physical therapist in their area. This involves using relevant keywords, creating valuable content, and having a Google Business Profile. The more visible you are online, the more clients you will likely attract.
To build trust:
This is one of the most important! It's our little psychology trick. People like working with people, and a website is a great way to showcase the human side of your practice. By including photos of you and your team with patients, sharing testimonials, and providing insights into your journey as a physical therapist, you create a sense of trust and connection with potential clients. A well-designed website can make your practice feel more approachable and authentic, which can ultimately lead to more clients walking through your door.
A great example of this is on our client's website petroskiphysio.com. Look at all the photos! We'd do something similar for you, too.