Web Design Tools for 2019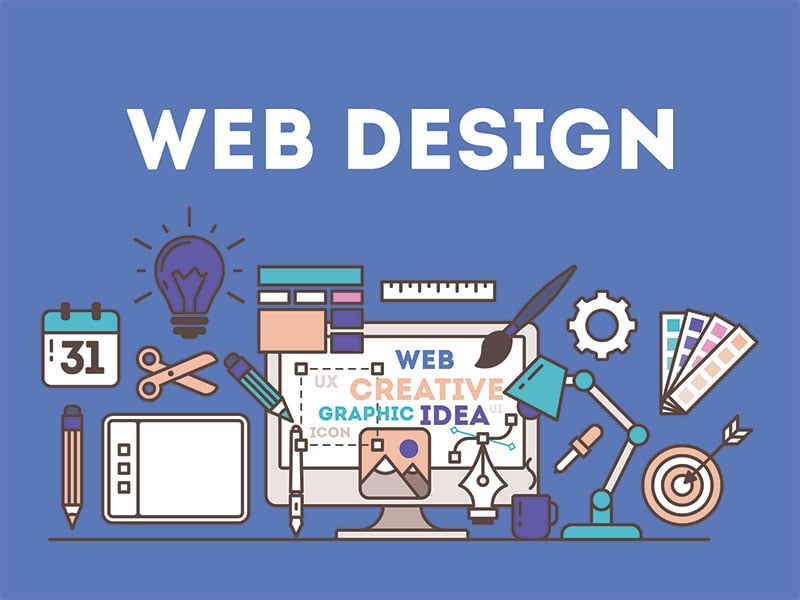 As websites become increasingly complex and robust, and as businesses demand their sites are responsive to a wide array of devices, web design tools are continually evolving. Change is not an option in web design; it is a requirement.
This year's hottest and most helpful web design tools are ready to improve your web design work, and while some are familiar faces, others are hot off the presses. We've included everything from full-on layout and design tools to plug-ins and apps that can help with creating specific design elements.
Flare
Animated and vector art are trendy in web design right now, and Flare makes it easy to design and animate your imaginings. This browser-based tool allows you to create in real time and eliminates the need to rewrite code for changes. Flare will save you time and frustration while giving you cool design elements to support your vision. Flare is also free from the Open Design movement, which makes it even better!
Squoosh
Besides its cool name, Squoosh's functions are also pretty awesome. This new tool from Google allows you to easily compress images for your website without sacrificing quality. Just drag and drop your images into the app and then select the level of compression you need. It allows you to find the perfect balance between file size and picture quality.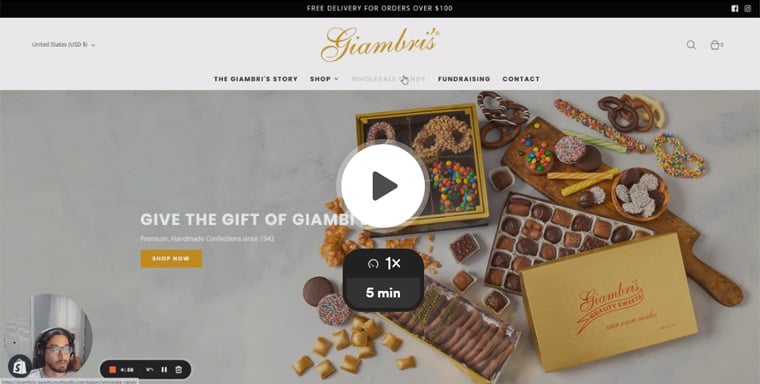 Free 5 Minute Video Website & SEO Audit
Delivered right to your inbox
Linksplit
If you are interested in testing which version of your website, design element, or CTA (calls to action), performs better, you can use Linksplit to set up some A/B or side by side testing. This tool makes it easy to create a consumer test, and it's free for your first 10,000 clicks. You can even set up rules to help you analyze your data, once the test is complete.
Sketch
This oldie but goodie has been on our list for some time. Sketch is now the UI design tool favored by most web designers. With its built-in grid system, the design process is easy, and Sketch is exceptionally user-friendly, making it an excellent tool for even novice designers. For those that tried this tool when it was first introduced and didn't like it, it may be time to give it a second chance. The latest iteration may make you a convert. The one drawback is that it's only available for the Mac OS.
Canva
If you use infographics or need images for your social media campaign, then Canva is the right tool for you. This easy-to-use, browser-based tool allows you to mock up beautiful images and graphics suitable for both web and print applications. You can even design from your mobile!
Pixel Mob
Speaking of images, if you are tired of hunting for high-quality, royalty-free images on the web to use in your designs, then Pixel Mob is the tool for you. This aggregator compiles images from multiple sources, giving you a great selection of photos as well as related search terms to help you find the perfect visual for your website, app, or social media feed.
ally.js
Your arsenal of web design and development tools should include an accessibility tool. ally.js is a Java-script library which you can use to gain fine control over the elements of your page, determining which are focusable and non-focusable for the visually impaired.
Avocode
Another time-tested favorite, Avocode is an excellent tool for developers who need to code from Sketch or Photoshop designs. This tool will quickly analyze your design files and bring all the necessary elements into a UI, where you will have full control. Avocode makes workflow easier and gives developers everything they need for coding, which will improve your overall finished product.
Adobe XD
For those looking for an alternative to Sketch or Photoshop, Adobe XD is a solid choice. This light interface is perfect for generating quick mock-ups and prototypes, and it works seamlessly with other Adobe apps. For developers using Window, Linux, or any other non-Mac OS, Adobe is the perfect compromise.
Foundation for Emails 2
Foundation for Emails 2 is the latest iteration from ZURB that combines all the best practices for email coding. Designers can use this tool to create responsive HTML emails that will work on nearly every service and platform. Take the headache out of email creation with this easy-to-use tool.
AdobeColor CC
or designers seeking help creating color schemes, AdobeColor CC has you covered. This tool allows you to extract colors from an image, generate beautiful and perfectly curated color schemes, and save and import them across all of the Adobe Products. If you don't use Adobe XD or Photoshop, AdobeColor CC will still give you the HEX and RGB color codes to use in whatever platform you choose.
WhatTheFont
This simple tool does exactly what its name implies. See a cool font you'd like to use on your web design? Upload a picture of the font to this website, and the tool will tell you what it is. It's that easy! No more searching and killing yourself trying to replicate favored typography. Genius!
The Design Inspiration
In need of a little inspiration? This website has you covered. View thousands of photos, websites, logos, and graphics to help you find your mojo. When you see the beautiful work of other designers, you can't help but feel energized to return to your design board and get started.
Icon Finder
You can find the perfect icon or icon set for your website design with Icon Finder. They have over 300,000 icons from which to choose, saving you time and worry when looking for that perfect design element to complement your website.
Mention
If your business relies on social media for marketing, then you need Mention. It is a tool that monitors several social media platforms and helps you track mentions of your business name, your products, or even your competitors. This can help you ensure you are getting the most from your social media campaigns.
Mural.ly
When designing a website collaboratively, it's helpful to have an online space that fosters creativity that is also easy to use. Mural.ly has you covered on all bases. You can drop in all sorts of documents, links, and media files into a giant drawing board, enabling your whole staff to brainstorm and collaborate on your next design project.