Starting a business is doable with today's technology, but the resources to run one in the office or even by yourself can be a bit confusing with the amount of options you have to use. That's what this is for. We use a wide variety of powerful and essential assets that assist us in getting the job done. This covers all the essentials to help us get started to the smaller add-ons that provide support to other products and improve the work environment. Let's get it started!
The Groundwork
In order to run, you need to walk first. Before walking, you have to crawl. Before you have a laptop or PC to work on, you need a strong router. Depending on how large your company is, you may need just one if it's a start up with maybe less than 10 employees, to hundreds with even multiple bands and purposes for thousands of employees. Getting the cheapest router can only support so much, so spending more on a device that will provide you a consistent and fast Internet connection for all your devices is crucial in today's businesses.
We use this router for our everyday business. Our work requires us to process data and information as quickly as possible. Considering we have about 15 or more devices running at all times, this router gets our work done in a smooth and efficient manner without any sign of slowing down. And besides, I think everyone hates that buffering screen.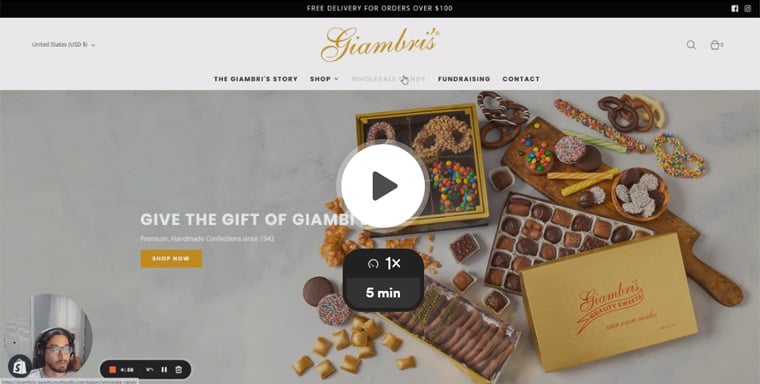 Free 5 Minute Video Website & SEO Audit
Delivered right to your inbox
Next, the best kind of computers to use! There are tons of pro's and con's to the many different types, but for our office we generally use laptops - both Mac and PC. There are various laptops at different price points and uses, but we use brands such as Acer, Lenovo, and Apple. They get the job done considering that we need to develop code, design websites, and communicate consistently with each other and clients. We get it, there's a lot of debate over PC vs. laptops and MacBooks vs. every other laptop, so before we start a tech war, just know that we are neutral and believe they're all good as long as they get the job done.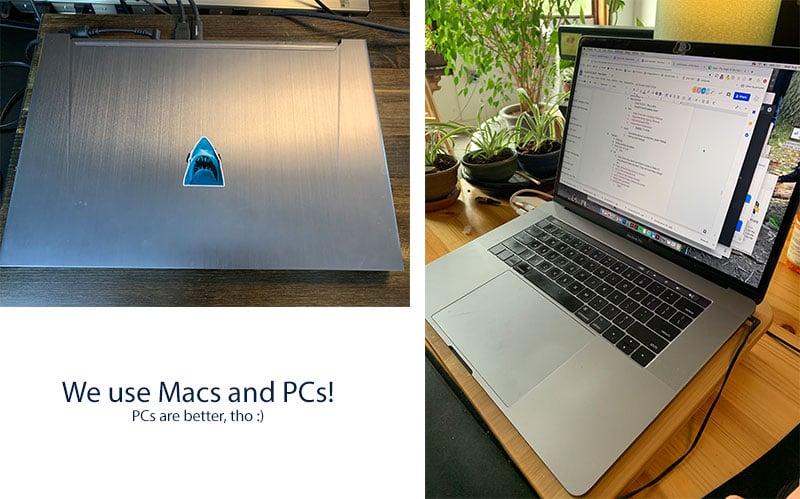 A proper security system is important to your business because it protects yourself and your assets. If you were to come in to your office to realize it's been ransacked and all of your equipment is stolen, then at least you would have footage of who possibly did it. Getting a security system that provides high quality footage, like this one, would ensure your property is secure longer.
To make sure all of the data we use is in a safe and secure location, we need to back everything up on our server. They provide a large amount of data to be stored on a wide selection of information such as documents, photos, and other works.
Finally, and quite possibly the most underrated piece of equipment that I would consider to be very essential in every office, would be a power strip with multiple outlets.
They're not too expensive and some even include USB ports. Having a lot of devices for your office is important, but making sure they last and can remain powered, is just as important if not more. You wouldn't want everyone taking turns to charge their devices by the closest wall outlet would you?
"The extra long cords help a lot to get the work done. They're quite 'beefy', but you can tell the quality is there", Marc says.
Accessories
Now that we have the essentials out of the way, we can talk about equipment that is all based on personal preference that enhances overall work productivity. Not all offices will use these products, but it's nice to have some knowledge of why we use it.
An extra monitor isn't "needed", but it's nice to expand your visual landscape and helps you multitask. You can even use any T.V. that has an HDMI port for a dual monitor setup. The dual monitor setup helps you multitask by having different applications run on different screens. For example, you can use one screen if you want to edit a photo while the other is to view the document that explains what changes need to be made to the photo without the need to check back and forth on a single screen.
The following can all be put in the same category because they improve the overall work experience. This includes chairs, wireless products, and headsets.
You can get a wide variety of chairs that are made of different materials, but we like to keep it simple and yet comforting to get us through all our shifts without leaving with back damage.
Or you can do this with it.
The wireless products are definitely a nice touch in the office because it removes the clutter off your desk to give you more space for anything else. Headsets are great too for meetings with coworkers or even clients. You don't need the most top of the line one, just one where you're able to clearly hear and speak into it without having any issues.
Work Environment Products
These products are not essential or really necessary in the workplace, but it adds an overall tone to the environment that makes you feel more comforting. We have a humidifier and allergen remover / HEPA Filter that helps improve the air quality in the workplace. It isn't important, but it shows that you are considerate of the working conditions for those around you.
Another underrated product, when paired with the humidifier and allergen remover, would be plants! Having a lot of them just brings a different work aesthetic to your environment. It makes everything feel more earthy and calming than being in a suffocating cubicle for example. It's really not much to have a few succulents laying around the office, and it helps in a less direct way.
With the resources we have, we are able to provide our clients with the top of the line websites and designs. If you're interested in seeing the work we have done and work with us, check us out here! https://www.the215guys.com/portfolio/
If you're new to The 215 Guys, be sure to visit our website and meet the crew! On top of the amazing products we use, we have an even better policy that makes sure you get nothing, but the best from us! https://www.the215guys.com/services/