The Seven Best Reasons to Focus on Local SEO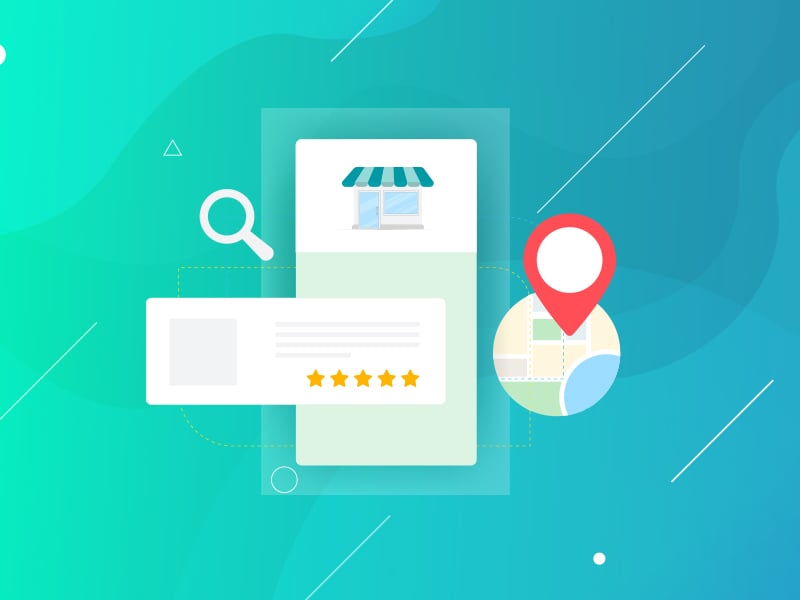 Search Engine Optimization, or SEO, is the techniques and tools used to make a website rank higher or be more visible in search engine results that are organic (i.e., non-paid). SEO work deals with not only the content and creative elements of a website but also many of the technical aspects that users never see. SEO can be focused or directed to yield different types of results, and small business owners are usually interested in only one type, which is the kind that brings customers through their doors.
Local SEO is very different from SEO that focuses on national or even international results. If your business is not focused on serving a particular region or city then national SEO is where you want to target, whereas businesses with no geographic boundaries at all may want to focus on global SEO efforts.
As a small-business owner, you are probably pretty unlikely to care if customers hundreds or even thousands of miles away can find you easily on the internet. But, you are probably very concerned if customers in your area cannot locate you when they search.
Understanding Local SEO
When you have a brick and mortar location or serve customers in a specific geographic area, local SEO efforts will serve you much better than other types of campaigns. You will see higher rankings in search engine results pages (SERP) and therefore more customers for your business.
Every day, millions of potential customers are using local searches to find businesses near them. Yours should be one they find easily! There are many strategies that local SEO utilizes, including your Google My Business listing, localized content on your site, business directories on sites like Foursquare and Yelp, setting up a Bing Places for Business page, and online reviews. But these are just a few of the many strategies available to promote your business locally.
Does all this seem impossible to figure out on your own? Are you scratching your head and saying, "What the hell?" right now? Agencies that specialize in local SEO can guide you in your local SEO efforts. It differs from more traditional local advertising efforts in many ways, and local SEO is continuously evolving as a way to promote your business. Working with experts who are familiar with all the latest local SEO techniques and tools will help you stomp your competition and crush your market projections.
Local SEO Top Seven
1. Local searches are how people are looking for local businesses. Whether they are using desktop or mobile devices, more and more people are using local searches to find what they need. Nearly half of all Google searches performed are local. Three out of five people use online searches and directories as their primary source for finding local businesses. And nearly four out of five mobile searches end up with some kind of purchase from the local business! If you aren't using local SEO, you are missing out on an amazing opportunity.
2. Local SEO is timely and highly targeted, so you reach customers when they need you. While many people use online searches to find a specific local business, there is still a large percentage that use local search to help locate a product or service. Local SEO positions your business better to maximize the opportunities for customers to find you when they search for categories, products, and services in their local community.
3. A lot of local SEO opportunities are free and yield many potential customers. This includes local business directories and directories like Google My Business and Bing Places for Business, which are among the best. Take advantage of all of these opportunities for reaching local customers. It's free, so you have nothing to lose!
4. Your return on investment is high with local SEO. While traditional print media result in a lot of wasted effort because you are reaching potential customers when they probably don't need you, local SEO capitalizes on exactly when they do. Since print media are no longer effective places to advertise local businesses because readership is down significantly, switching to local SEO efforts will yield more efficient and cost-effective approach to marketing.
5. Your social media channels also play an important role in your local rankings on search engines. Using your social media well can drive customers to your website and increase the number of reviews and ratings your local business obtains from customers. By using your social media channels skillfully, your local business can start to see more traffic, both online and in your store, which is always great for your bottom line.
6. Nearly nine out of ten consumers rely on and trust online reviews for businesses. What does this mean for your business? Asking trusted customers to write reviews for your business online can increase your reputation and attract many more new customers with no cost and little effort on your part.
7. Your customers and potential customers rely on the internet to learn about your business. Help them out by giving them answers to all their questions. When people do not see you listed in local search results, they often assume you either are not a legitimate business, or you aren't really interested in new customers. When you use a variety of local SEO strategies to target local customs, you give all those potential customers answers to their questions, so they can trust that you can meet their needs.
Focusing on Local SEO Can Grow Your Business
Local SEO is growing in popularity as well as significance and importance. This trend is only going to continue as more marketing is being targeted in this direction as internet use grows. Take advantage now of local SEO marketing services and techniques to boost your business today. Whatever your type of business, if you serve customers within a geographic area, local SEO is for you. Not only will it increase your business' online presence but you'll get more customers and make more money. So, what are you waiting for?