The Importance of Responsive Web Design
What is Responsive Web Design (RWD)?
Responsive Web Design can be defined as a tactic that allows viewing of desktop pages in accordance with the web browser or size of the screen being used for viewing. Furthermore, it is worth noting that Responsive Web Design includes a variety of tasks that offer a similar support which is making a single website visible to a number of devices.
Responsive Web Design believes that all web pages are obliged to be good-looking irrespective of the device in use. To satisfy the user by ensuring the service suits the user best, the website will reformat automatically according to the device in use. Moreover, it can offer a variety of benefits but should be compliant with Google's recommendations.
What is the difference between mobile and responsive design?
Mobile websites can be created in two main ways, mobile templates, and responsive design.
A mobile template needs you to own a sub domain or mobile-only website. It is considered a totally separate entity. They are built not per the size of the screen but for a specific site.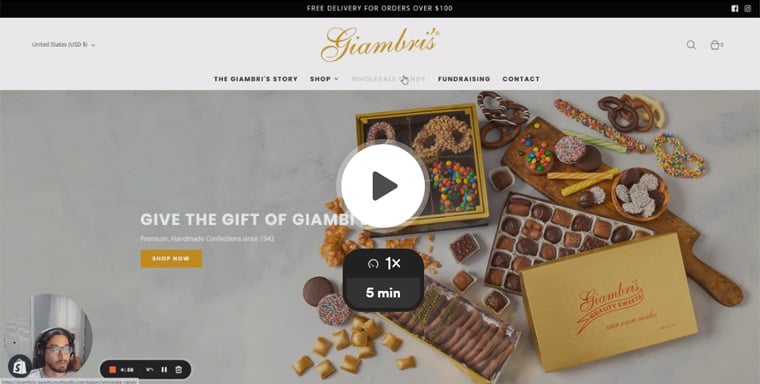 Free 5 Minute Video Website & SEO Audit
Delivered right to your inbox
Responsive design, on the other hand, requires you to have only one website which should be coded and should be able to adapt different screens despite the device.
Reasons why responsive web design is crucial to the success of any website:
I. User experience
Every website aims at creating a positive experience for the user. Observation by Google shows that users have a tendency to switch to another website, mostly a competitors` website after failing to find whatever it is they were looking for. It is 61% chance. A 67% chance, however, stands for the satisfied customer to come back and visit your website, use your services or even purchase from you.
Responsive web design ensures customer satisfaction as well as improves the users' experience. Basically, it accommodates everyone despite the gadget in use. From a good experience, a positive opinion is derived and customers are more likely to return.
II. Quick responsive website
The entire page should take less than two seconds to load, while the information at the top fold on your mobile phone should load under one second, as Google PageSpeed Developers recommend. To make this possible, you will need a responsive web design since loading desktop web on a mobile phone at the recommended speed is almost impossible. When the user has to wait for too long for the page to load chances are the user will leave the site.
III. Improvement of SEO rankings
On mobile web design, Google recommends responsive development. This is because according to Google, responsive websites because of user experience, normally perform more superior in search rankings. Moreover, Google recommends them since they use single URLs. In addition to that, Google search algorithm are available separately on each phone making it irrelevant whether your site ranks best on desktops since that does not necessarily mean it will rank high for the individuals accessing your web on phone.
IV. Adaptation to multiple screen sizes
Responsive web design not only works for the current gadgets but also for the evolving technology gadgets being invented for example smart watches.
V. Easy to manage
Responsive web design requires you to have only one website, unlike the previous web designs that required you to own several websites which you had to keep updating and maintaining.
VI. E-commerce is on the rise
Shopping online has become the norm for many, as 80% of customers are those purchasing online. Your products and services should then be available online to get a fair share of the market.