There is a lot that goes into getting the best possible look for your business on the internet. That is why you need to find a web design company that can create the best possible website for your needs and your business.
Choosing a web design company can be tricky, especially when there are so many options and companies out there that claim to be the best.
A web design company is a business that provides web services to businesses. Websites are considered the first impression that a business makes to its customers. They need to look good. If a website looks amateurish or is not optimized for search, then it's difficult to attract the type of attention that a professional business needs to be successful.
You may think that choosing a web design company is easy, but in reality, there is a lot of work involved. Many websites look similar, and some sites are just plain ugly. So how do you know you're making the right choice?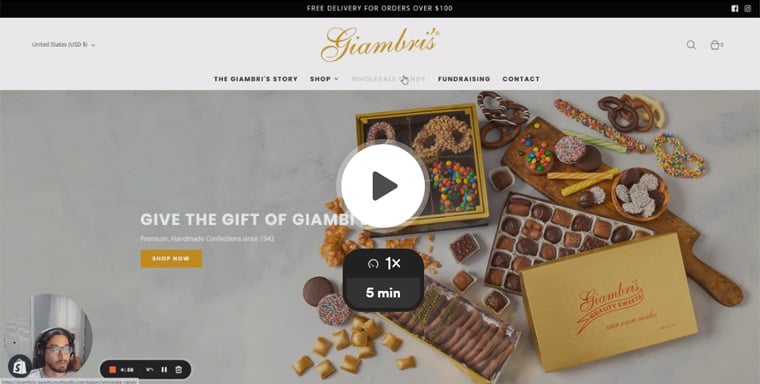 Free 5 Minute Video Website & SEO Audit
Delivered right to your inbox
Why hire a web design company
Whether you're launching a new product or rebranding your business, a web designer is likely going to be involved. A web designer is someone who designs websites, often for companies or individuals.
Questions to ask yourself to help you choose the best web design company
When looking for a web design company, you will want to be sure that they can meet your expectations regarding the finished product. That is why you should have a list of questions ready before you go into an interview.
Before you can even ask those questions, you will need to determine what exactly you need from a web design company. The following questions will help you in that process:
What kind of website are you looking for?
Do you want a basic design?
Do you want an e-commerce store?
Do you want an email campaign?
Do you want a blog?
How many pages should the website have?
What is your budget?
How long do you want the website to last?
Questions to ask the web design company to help you choose the best option
The goal of the web design company is to make your business as successful as possible. That's why you should always be looking for ways to make them more efficient. The better the quality of their work and the faster they get it done, the more business they can do. And the more business they do, the more money they make.
There are lots of things to consider when choosing the right web design company, such as budget, style, ease of use, and more. It is a lot of fun to browse through websites and read about how web design companies differ. In this article, I am going to share my favorite questions to ask the web design company when choosing the best one for you.
With that in mind, here are a few questions you can ask to make sure you're getting the most bang for your buck:
How many years of experience do they have?
What happens after I sign the contract?
Can I see some samples of your work?
What is your process for creating and delivering websites?
Do you provide any type of maintenance or support?
Do you provide any type of ongoing training?
Do you have any suggestions for me?
What are the fees?
What is your turnaround time?
Do you offer any other services?
Is the website developed in-house, or outsourced?
Is there anything else I should know about this project?
How will I be able to contact you to get updates on my website?
Are there any hidden costs?
How to choose an affordable web design company
After you've gone through the questions above, you'll want to make sure you're choosing the best web design company at the best price.
Really, the only way to make sure you're getting an affordable web design company is to get quotes from multiple options.
Check for pricing. What is their pricing structure like? Can you get discounts if you have more work than they can handle? Are there tiers? Do they provide estimates?
Ask around. Get referrals from friends and family. Your network of contacts is a goldmine for finding out what companies are hiring. Find out who is working with the agency or designer.
Be open to a trial. You may find a company that doesn't agree to a trial period. Instead, they will want to lock you into a long-term agreement. The problem with this is that it leaves no room for negotiation. If you don't like the results of a project, you can't negotiate. It will just be a waste of money.
Ask for freebies. Asking for a freebie is not a good sign. It's a red flag. You are giving up something in order to take on someone new. If you're willing to give up your time, you deserve to get something in return. Make sure the freebie is something that you'll actually use.