How Long Does It Take To Build A Website In 2021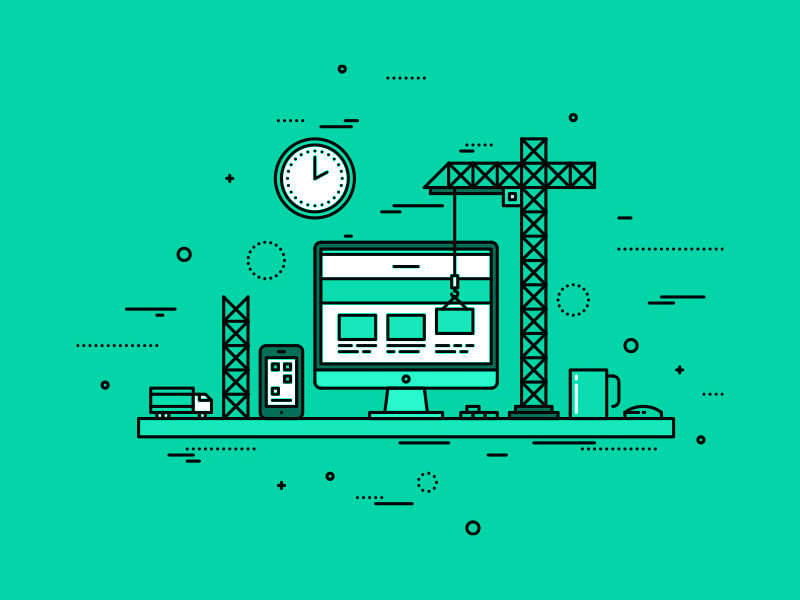 Have you ever wondered how long it takes to build a website? If you're making a website or thinking about making a website and wanted to know how long it takes to build a website, this post is for you! We'll go through the types of websites, why it takes so long to build a website, and what can be done to speed up the process.
How long does it take to build a website?
When it comes to building a website, there are a zillion options. It seems like a new website building service launches every day and everyone knows someone or has a cousin who knows web design. With many of the options, quick turnaround times are promised - especially with services like Squarespace and Wix. And they all say that in as little as a few days, your website will be complete and you can start marketing to real customers. Yes, that may be true and if you're someone who can dedicate time to making your website and you are ok with working within those system's limitations, then this is a great option and you could have a site up in less than a week if you're motivated. Even though we're a web agency who loves to make you a website, we can't beat the price to value for this.
However, if you're new to this and the world of websites, it could take you a while to build your website. And that's where the professionals come in. Our general timeframe to build a website is 6-8 weeks. That's for a basic website that includes design and development on Wordpress. Once you get into more complicated features, like eCommerce or something custom, the time needed to build a website goes up.
When should you hire an outside developer, freelancer, or agency?
We'd suggest that you seek out help if you don't have the time or knowledge to make a website yourself. Of course, doing it yourself will be the cheapest by far, if you don't have the time it may never get done and if you don't have the knowledge you might do something that causes costly mistakes. So, in this case, it's worth it to hire someone to help you build a website because it'll save or even make you money in the long run.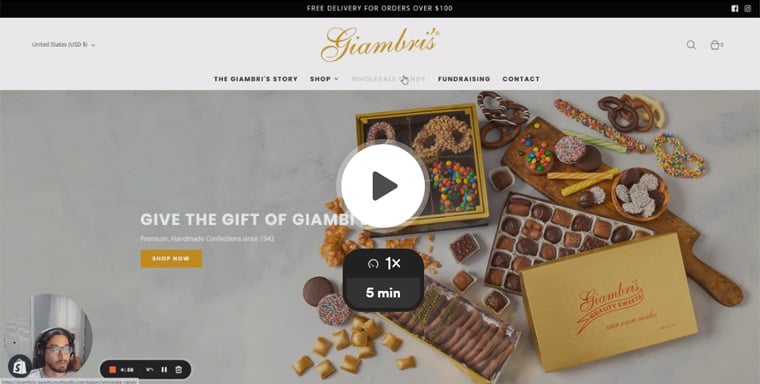 Free 5 Minute Video Website & SEO Audit
Delivered right to your inbox
What type of website are you looking to create?
Websites can be anything you want them to be and there are lots of reasons and purposes to build a website. Most websites serve businesses and are focused on telling the story of that business and selling something or gathering customer info. But a website doesn't need to be business-focused - there are tons of options.
The type of website you want to build can impact the time it takes to build. A simple website with only a few pages can take a few days while something more complicated with 100's of pages and advanced functionality can take months. It all depends on what you're looking to build.
Blogs
Blogs are a great, low-cost, quick-to-build way to get your name and message out there. In the case of blog, we would 100% suggest that you use a website building service like Squarespace, Wix, or Wordpress.com to build your blog quickly and cheaply. This would only take you a few days to get working. If you need custom functionality for your blog or are focused on more complicated things like conversions and funnels, you may need to bring on a developer, which could extend the building process to a few weeks.
Ecommerce Websites
A lot of eCommerce stores go with building a custom website. The reason for this is because they want to take control of the look and feel of their store and showcase their brand. However, going this route requires you to understand the cost of a custom design. It can range from hundreds to thousands of dollars and take weeks to months to finalize. A big player in the realm of eCommerce is Shopify. We highly recommend Shopify and have built many clients websites using them. You don't need a development partner but if you want something tailored more to your business, you'll need one. Doing it yourself using a Shopify template can have you up and running in hours.
Custom Website
A custom website is probably the most requested type we get, and it's the most costly option. It's an expensive and labor-intensive process. By custom website, we mean something that blends most other types of websites into one - a blog, eCommerce, conversion optimization, lead gen, etc. We build on Wordpress and even though it's never from scratch, it can still take months to complete a website.
What can you do to make building a website faster?
The simple answer is to do it yourself using a website building service like Squarespace, Wix, Shopify, or Wordpress.com. You'll have total control of the process and go as fast as you are able.
If you're working someone to help you build the website, there are several things you can do to make the process go faster:
Know what you want out of a website and have clear goals
Respond to emails in a timely manner
Gather assets like your logo and photos early in the process
Be sure your vision for the website is clear from the start. Changes later in the build process will only extend the timeframe and possibly add cost.
Final Thoughts
While it is easier for you to have someone build you a custom website, you are at the mercy of the developer and how long it takes them to build a website. If you want a quick and more cost-effective approach to making a website, then use a website builder service that lets you control the speed at which your website is built.