If you're doing some hotel SEO and trying to rank your website for some keywords, you've found the right article!
If you're here, that probably means that keyword research is new-ish to you and you want some help figuring out what to target. You can spend a lot of time creating quality content, but if no one is going to read it, what's the point?
That's where my hotel keyword list comes in. I already did a lot of the work for you!
I'm not saying you will 100% rank for the below words, but the likelihood is much greater.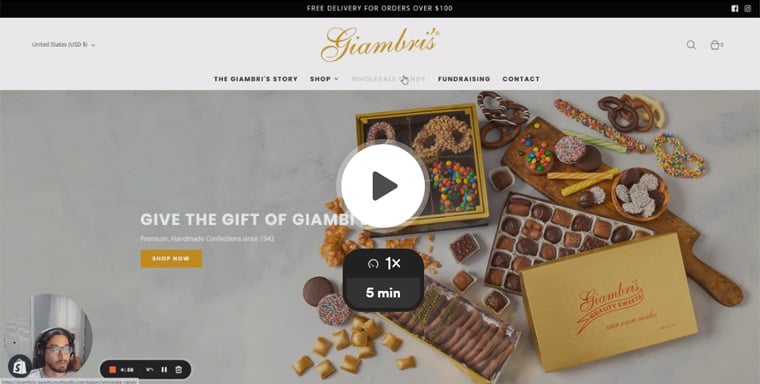 Free 5 Minute Video Website & SEO Audit
Delivered right to your inbox
The problem with most keywords (and other hotel keyword lists), is that it's just a list with now filtering. People think they should be targeting the most searched hotel keywords but that also means a lot of competition. Without some serious SEO work, it will be very difficult or take a long time to rank for those.
So, I curated a list of hotel keywords that are actually useful to you.
How to use hotel keywords on your website
The list below is fairly self-explanatory. Take the keyword and add in your city, neighborhood, state, geographic area, etc where it's marked in the list.
For example, if the keyword says "boutique hotel + city", you'll want to make that "boutique hotel Philadelphia" or "boutique hotel center city Philadelphia".
Feel free to get as specific as you want in the "city" part. Actually, the more specific you are, the better.
Once you've selected your hotel keywords, make some content!
For some keywords, you can make an entire page. For others, you'll want to make sure you include them on your important pages like your homepage.
An example would be "hotel with pool near me". You could have a page about the pool(s) your hotel has and include that keyword on the page. A way to work that into the content could be, "Are you looking for a hotel with pool near me? We have one!". I know it doesn't read perfectly, but you can change it up to be a bit better.
Hotel Keywords
Like I said above, the list of hotel keywords below have been pre-filtered by me. They all have over 20 searches per month and top out around 300 searches per month. They are in order from most searches to least monthly searches.
They are all on the easier side to rank, but that's not guaranteed. You may have to do a little bit of SEO work to get these ranking for you. So, it's really just a good idea to use as many as are relevant to you.
Not all of these will be relevant to your hotel. Don't put keywords that aren't relevant to you. You'll just get confused people looking for a pool but you don't have one.
And, as always, you must use your geographic locations as much as possible. That is noted for word where you absolutely need to add them. You can see the example in the section above.
Near Me:

hotel with pool near me
hotel with jacuzzi in room near me
hotel with truck parking near me
hotel with balcony near me
long-term hotel stay near me
hotel with honeymoon suite near me
extend stay hotel near me
hotel with kitchen near me
hotel with outdoor pool near me
historic hotel near me
hotel meeting rooms near me
hotel with arcade and pool near me

City or Area

hotel + city
hotel + neighborhood
boutique hotel + city
hotel suites in + city
romantic hotel in + city
themed hotel rooms in + city
hotel near + city + attraction (Zoo, for example)
best hotel bars in + city
city + waterfront hotel
2 bedroom hotel + city
hip hotel + city
dog friendly hotel + city
hotel with rooftop pool + city

MISC

Your hotel name + reviews