Gain New Customers When You Claim Your Google My Business Listing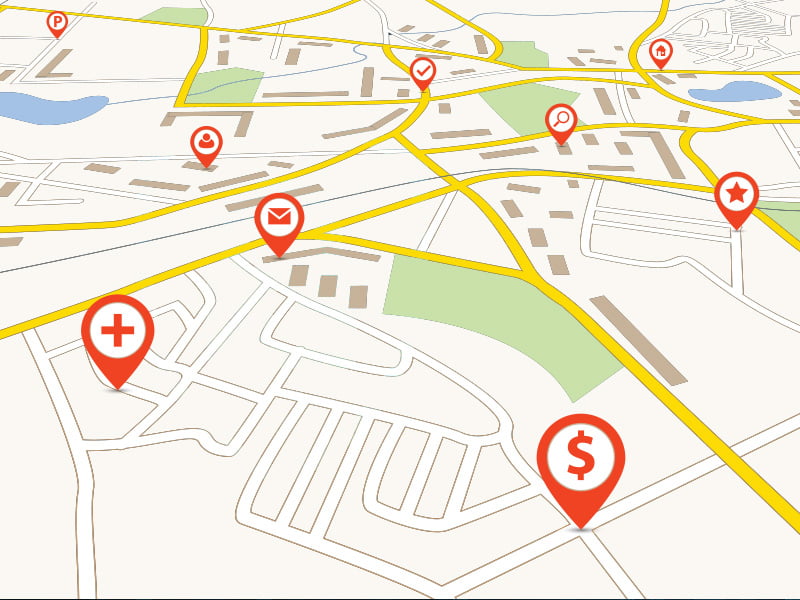 We all know that Google is one of the primary sources people go to when looking for businesses in their local area. And Google understands that all businesses, regardless of their web presence strength, deserve to be found by people in their community. So, they created Google Places, which now goes by the name Google My Business. It is Google's answer to the traditional phone book, and it allows people near you to find your business.
Google My Business is an excellent tool that can help customers find you when they need you. Even if you have no IT support or any idea how to build a website, you'll be able to use this free and easy tool. Any business who makes in-person contact with its customers (i.e. not 100% online) can sign up for a free Google My Business account. The process is relatively painless, involves just a few questions, and once it's setup, there is very little to maintain or worry about.
Your Google My Business profile contains the address, contact information, and business description for your small business, just like an old yellow pages ad used to. When people in your area use Google to search for businesses in your category or simply all business in your area, Google will display your business along with all others that match the search criteria.
When Google Places first began, spammers quickly figured out that they could play this system to generate more clicks for the junk by creating fake businesses and using multiple addresses to generate the traffic they need. But, Google has done a lot to protect real businesses and cut back on spammers' ability to abuse this tool. The number one way you can help with this is to always follow Google's rules. If you don't, you'll be blocked, and your business will not appear in search results.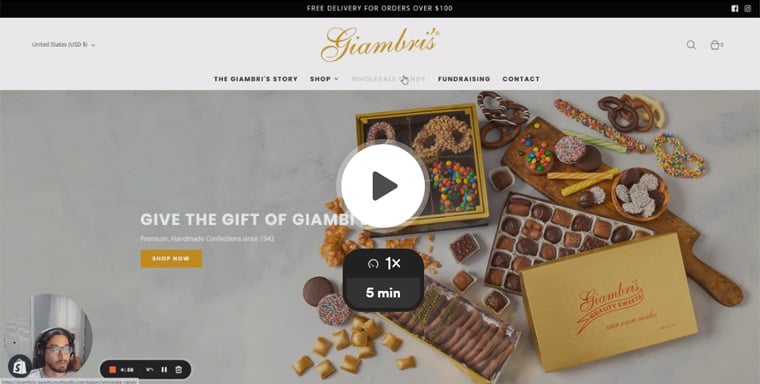 Free 5 Minute Video Website & SEO Audit
Delivered right to your inbox
Signing Up For Google My Business
If you have a small business and want to enroll in Google My Business, first start by signing into your Google account, then click on this link to start the process. Google will ask you some questions, and you just need to input the appropriate data for your business. Above all else, make sure this information is 100% accurate and free from errors.
When entering information here, follow the directions exactly. Enter your business name exactly as it appears on your sign, website, and other promotional materials. This is NOT the place to sneak in keywords. You must use a physical address, not a virtual one or a PO Box. Never make more than one listing for your business, as this will flag you as a spammer and get you banned.
So, what if you have a home-run business and don't want people showing up at your door? Google's got you covered. To accomplish this, first, select the Service Areas and Location Settings section on your Google My Business dashboard. You first select the option, "Yes, this business serves customers at their locations." Next, you select "Do not show my business address on my Maps listing." This will ensure your address does not appear on your Google My Business results.
Always make sure you follow the instructions given by Google. Failure to do so could mean your business not showing up in results. Read through all, and yes, we mean all of Google's guidelines on Google My Business. You want to protect your business' ability to show up in search results, and you don't want to risk making a mistake that could get you banned. Just read the rules, follow them, and you'll be fine.
Selecting Your Category
Selecting your Category is an essential part of setting up your Google My Business profile. Before beginning, make a list of the top three categories you think best define your business. Prioritize these from most to least inclusive and descriptive of your business. Select the top one, and that should be your Category on Google My Business. If the category you came up with does not automatically autocomplete on Google My Business, spend the time necessary to find the closest matching category.
This category tells Google the kinds of customers you are seeking and determines who calls you and visits your website. It's very important to get this as accurate as possible, so spend the time needed to make sure you put yourself in the right category for your business' goals.
One of the last steps is to let Google know if you deliver items or otherwise drive to meet people for your business in multiple locations. If you run your business from home and go to your clients, it's important you check this box. If you forget, your business will not be listed in local results. As always, be honest about how your business operates, and all will be well.
Google will ask you for verification that your business is indeed your business and is a legitimate business. While you may immediately think that the "Verify by Phone" option is the best, you may want to rethink that! The "Verify by Postcard" option may take a little longer but will guarantee that Google indeed has your business located in the proper location. Many believe that this is worth the wait.
Getting The Most From Google My Business
To optimize your listing, you can do a few things to make your profile strong. First, make sure your profile is 100% complete. Don't skip anything, don't decide you're too lazy or tired and no one really cares anyway. FILL IT OUT! Also, add videos and photos of your business. Customers like to see what your place of business looks like.
Making your business description lengthy is a good thing in this instance. This is the place to define who you are and what you do. Use your website copy, if you have one. Always encourage customers to leave feedback and reviews, and integrate your Google My Business account with your Google+ account.
Now you know how to create an awesome listing for your business that will get local customers to your door. While it's not a complicated process, it is a necessary one to keep your business showing up in Google results in your area. Take advantage of this free and amazing service today, and claim your business now!