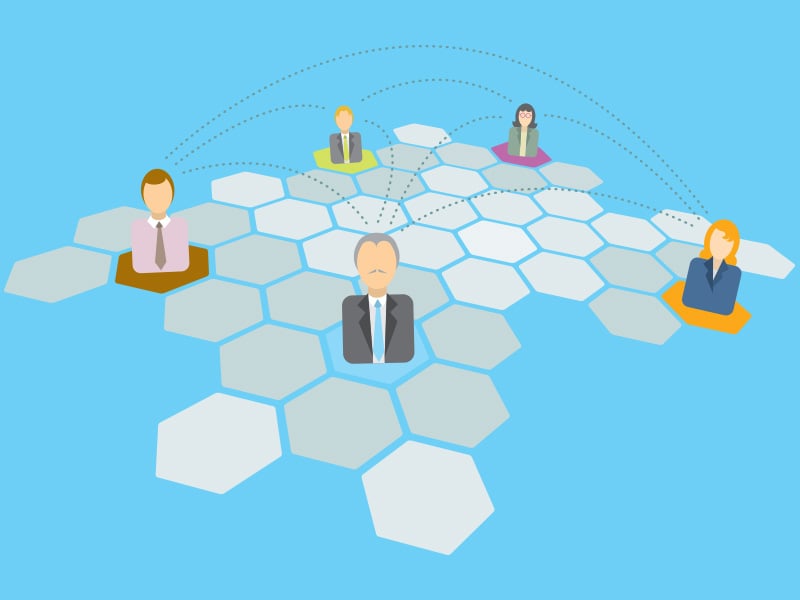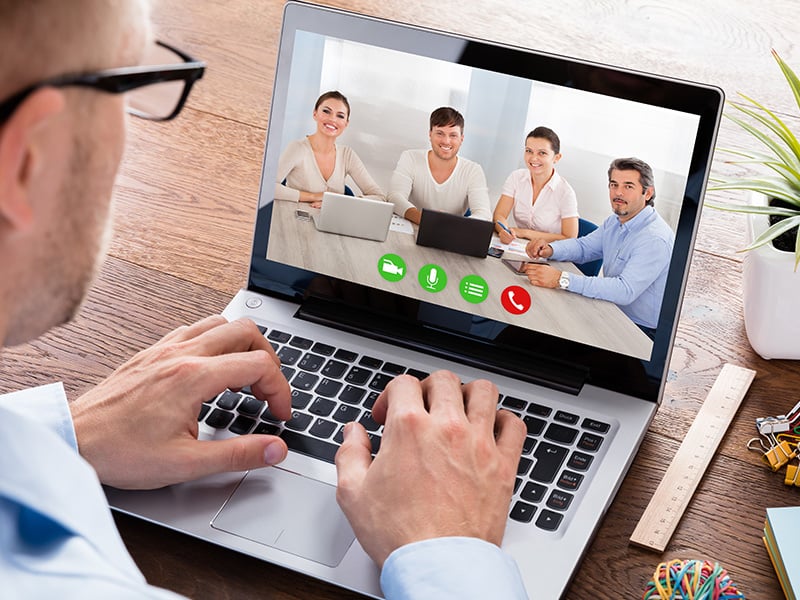 Your business, regardless of its size, can benefit from collaboration from others and from within. If you have not yet decided on the right video conferencing tool for your business, or you are looking to make a change, consider one of these four popular and inexpensive options that can meet the needs of most small business owners today.
Skype
Skype is Microsoft's long-standing and popular video conferencing tool. While the regular version of Skype performs well and has many excellent functions, Skype for Business takes it all to the next level for a low price.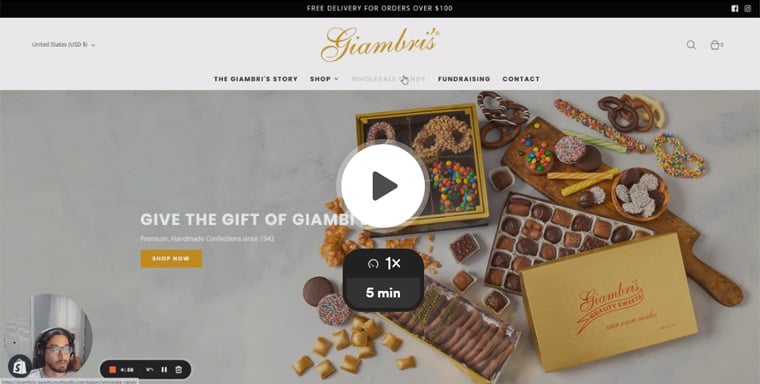 Free 5 Minute Video Website & SEO Audit
Delivered right to your inbox
Among Skype's many benefits are screen-sharing, international calling, advanced scheduling, accessibility across all types of platforms and devices, texting via the internet, and the ability to include up to 250 people in a meeting. While you will need to upgrade to Skype Meeting Broadcast if you are interested in hosting webinars or classes, the features you get with this option will help you organize any type of meeting or group function.
If you are already using Microsoft and Office 365, Skype integrates seamlessly with all your apps and tools. We all want to be sure bad guys online can't hack our stuff, which is why we're glad Skype also offers tight security with strong encryption and authentication measures. With prices starting at just two dollars a month, there are versions of this powerhouse staple for nearly any business with video conferencing needs.
Skype remains a popular option, especially for small businesses, because of its inexpensive options, reliable tools, and customer support. Not only can you Skype via the web, but you can also call landlines and cell phones for very cheap rates, making it pretty universal as a communication tool. Installation is quick and painless, and it's intuitive for just about any user to learn.
Zoom
Zoom is the only real "independent" tool on this list, as it's not connected to any big-name company. But, don't let that stop you from checking out this excellent video conferencing tool. Engineers designed Zoom explicitly for hosting web-based meetings, conducting online training, teaching courses online, and hosting virtual conferences. Zoom integrates online meetings, video conferencing, and text messaging into one easy-to-use platform capable of serving up to 100 interactive attendees or 10,000 viewers.
With Zoom, you'll get quality audio, video, and screen-casting abilities, and participants can start or join a group with just one touch. Its video webinar functionality is far superior to most products available today. You'll get a dual screen support system that gives anyone who uses it many options for sharing with attendees, including whiteboard tools and displaying only active windows.
Zoom also features group functions that allow you to collaborate easily with others, including sharing files and chatting from any device, including smartphones. With annotation and collaborative note-taking features, group meetings will seem effortless. You can even record meetings in Zoom to share as video files later with others. With pricing plans that start at free and stop at $20/month for large businesses, there are many options to fit your needs.
Google's Meet
While the old version of Google Hangouts included video call and chat functions, the newly-branded Google Hangouts Meet app combines everything you love about Hangouts with even more features and services that many small businesses have been clamoring for.
Like it's predecessor, Meet runs in your browser and integrates with all of Google's many apps, including Mail, Drive, and Calendar. With Meet, you can schedule video calls, invite people both inside and outside the Google platform (including via phone), and it works seamlessly with Google's Chat app, which allows instant communication between all participants.
With Meet, you can host up to 20 participants at once, and if you are already using G Suite tools, productivity and connectivity will not be a problem. You'll all have access to collaborative documents via Drive, and you can utilize multiple screen-sharing tools and even record your entire meeting with Enterprise-level subscriptions.
Meet features a new, streamlined look and more straightforward methods for creating and inviting people to meetings. The old screen sharing tools are still there, only better, with improved video and audio quality that was often troublesome in previous versions. Since Meet focuses on the needs of business owners and users, it is taking on all the video conferencing needs for G Suite users, while the former Hangouts tool is also getting a new makeover to incorporate better messaging and chat tools.
Meet is free for individuals and educational institutions, and businesses can get G Suite services, which include Meet and all of Google's apps, starting at just $5/month/user.
Amazon Chime
Not to be outdone by others in this market, Amazon has launched its own video conferencing tool, known as Chime. You will get virtual meeting capability, as well as VoIP calling and video messaging. While free and very inexpensive versions have just a few features, only $15 per user will get you screen-sharing and other virtual meeting functions.
To compete with tools like those above, Amazon has invested heavily in Chime. Starting or participating in meetings is easy, and the interface is simple to use and includes many of the premium features we have all come to expect from a web conferencing tool. These include the ability to record a meeting, easy switching between desktop and mobile apps without loss of content, and even a feature to let others know if you are running late to your virtual meeting.
While there are basic plans with fewer options, the only one really worth it for small businesses will be the Pro Plan, which starts at $15 per month. With this, users can call in via phone, and you can host up to 100 attendees at once.
With so many video conferencing tools available today, and many for free or very little money, business meetings are now free to happen wherever you and your team may be. While each tool has its own special features and interface, most are very similar today and offer a wide range of options for small business owners. Don't let distance keep your team from being productive. Try out one of these great video conferencing tools today.