As a business owner, it can feel nearly impossible to keep track of and understand the ins and outs of online marketing. Just a few years ago, very few people had even heard of SEO, content marketing, or tag management. Now, these terms get thrown around marketing meetings along with an alphabet soup of acronyms that can make it difficult for the average business owner to figure out what they really need.
To help makes sense of it all, we have boiled down the basics of the various types of online marketing into this simple guide. We hope this will help you make better decisions for your business and not feel like a foreigner learning a new language in your next marketing update meeting.
The Six Most Common Types of Digital Marketing
Digital marketing is a broad section of all marketing and advertising that focuses exclusively on the use of digital technologies to promote products, brands, or clients. Pretty much all digital marketing utilizes web-based platforms and are viewed with smartphones, tablets, or computers. In addition to selling goods and services, digital marketing may also be used to strengthen relationships with existing customers or enhance customer support.
While each of the types of digital marketing we talk about below is different and may serve a distinct purpose, digital marketing campaigns will often utilize more than one of these types to reach a wide audience.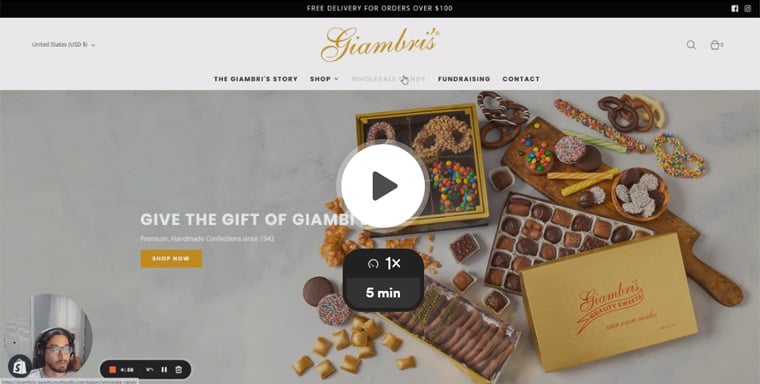 Free 5 Minute Video Website & SEO Audit
Delivered right to your inbox
Search Engine Optimization (SEO) Marketing
Search engine marketing or optimization is a multi-prong approach designed to ensure your website is listed high up in the results of someone's online query. Chris from Denver searches for "the best doughnuts available at 3 am," and you want your awesome, 24-hour doughnut shop (who targets stoners and third-shift workers) to appear near the top of the list on his screen. That's SEO, in a nutshell. It means customers find you first.
Search engine results can be paid, or they can be organic. Paid results can be called search engine marketing (SEM) or pay-per-click (PPC). In case you're counting, that's three acronyms in two paragraphs [insert eye roll here]. Google AdWords and Bing Ads are the two most popular platforms for these types of paid ads, but PPC is available through nearly all social media channels, too.
Organic SEO utilizes web pages, online content, and social media to boost the likelihood that your page will land high in the search results. To take advantage of SEO, you have to understand how the search algorithms work and you need knowledge of content and meta-data strategies. The "rules" for SEO are always changing, so it can be hard for a do-it-yourselfer to be great at SEO without help.
Content Marketing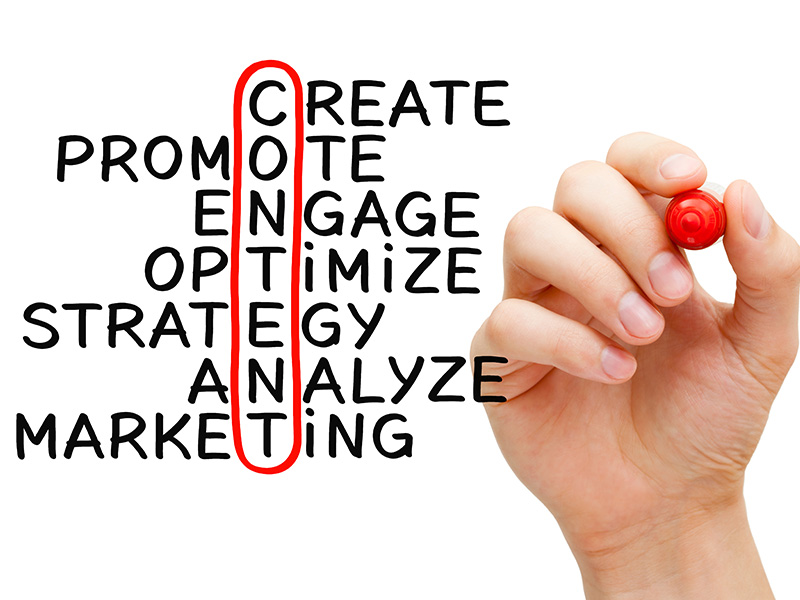 Content marketing is when you use things you put online to inform, educate, or persuade users about something connected to your business. Your hope with content marketing is that most of the people who view your content are current or prospective customers. The material is designed to subtly or not-so-subtly drive users toward supporting your business in some way. (Pssst…. little secret…. you're reading content marketing right now).
Content used most often in this type of marketing includes videos, blogs, social media posts, articles, and web pages. By engaging with the content, the user is exposed to information or entertainment, plus a call to action that ultimately may persuade them to visit your website or partake of what you offer. Content marketing can be used to reinforce brand image, to drive traffic to a particular website or social media stream, or to build confidence in a company or business.
Social Media Marketing
Social media marketing, which is also called… you guessed it…. SMM, utilizes social media to garner sales and/or web traffic. By using the most popular social media platforms, businesses share content that builds their brand, reaches new customers, and collects feedback about their products or services. Using messages, posts, images, video, and events on Twitter, Instagram, and Facebook, ads get attention for your business, which can get you more sales.
Social media is a great platform for creating interesting and unique content that gets attention and keeps customers engaged with your brand. If your social media game is strong, you can leverage it to increase your SEO efforts, too. Like SEO, social media optimization takes a lot of work and attention, but there are many tools available today to make that work more manageable for the average business owner.
Email Marketing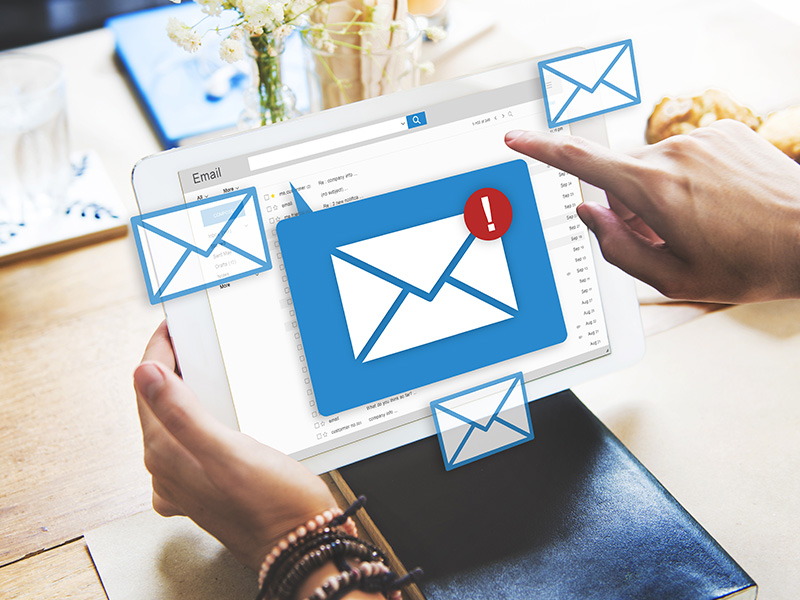 Some may consider this an old-school type of digital marketing, but guess what? It still works really well! Email marketing sends information, reminders, or requests for feedback along with a call to action directly to customers' inboxes. It's like a direct sales mailer without the paper. And more engaging. And better… ok, that analogy isn't the best. You get the point.
For this type of marketing to work, though, it has to be interesting enough for the customer to not only open it but to actually read it and follow through. Intriguing subject lines and email content are a must for an effective email marketing campaign to work. Customizing your emails to each customer is important today, as is making sure your emails look professional and add value for the customer.
Email is the perfect way to build trust with customers, to tell them more about your brand and what you do, and to provide excellent customer care. Using email marketing continues to be a useful tool for increasing sales and retaining your customer base, so why not use it?
Viral Marketing
Viral marketing is meant to create an organic buzz or interest about a product or brand using some combination of digital media. Most viral campaigns utilize social media networks as well as other web spaces to spread content that drives customers to your business. Popular viral campaigns have used YouTube videos, product giveaways, and humorous content to get people to pay attention to their company in some way. The tricky thing with this type of marketing is it can be hard to predict what will go viral organically and whether you'll hit your targeted audience.
Word of Mouth Marketing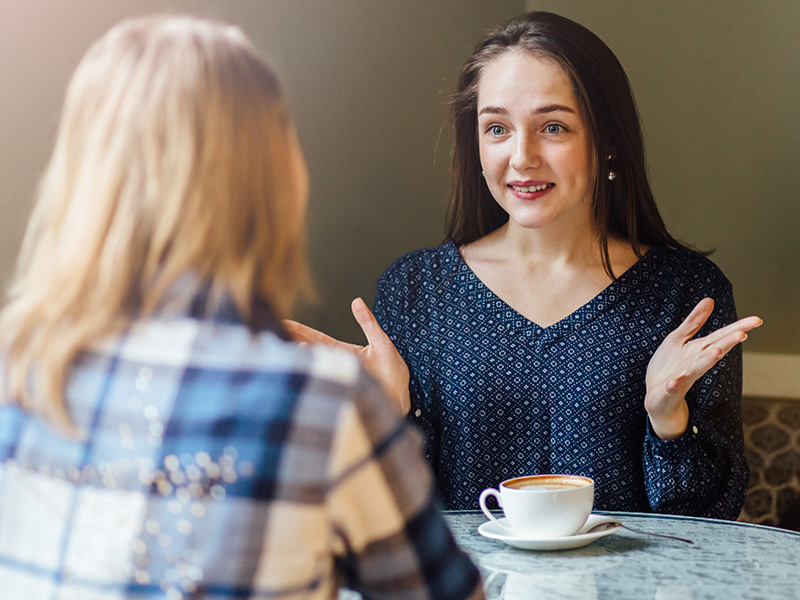 Social media is the backbone of word of mouth marketing today. Marketers encourage users to spread the message about their services or products with followers using clever, poignant, or interesting calls to action. This marketing strategy capitalizes on the notion that one happy customer will yield more happy customers by going one step further and using social media. One engaged customer leads to other engaged customers.
Word of mouth campaigns are designed to get the customer talking with others about their experiences with a brand or product. They often include contests or submissions of some type to enhance social media posting, but they must include the right tone and message to result in increased sales or revenue.
So, Now What?
Now that you know what the various types of digital marketing are all about, you can work with your marketing professionals to help you design a campaign that leverages the right forms for your target audience and brand. And, just when you think you've got it all figured out, new technology will come along to change it all. But never fear, we'll always be here to explain it all to you.