Ok, so this topic gets a bit confusing and is on the more advanced ecommerce end. If you're just looking for basic shipping options within woocommerce, you're better off checking the shipping section in our other articles.
This is for those who have a higher volume of sales on their website and need software to help with the logistics of moving product from the shelf to shipped. While the built-in Woocommerce order tracking system is nice, it's not meant for fulfillment and will only slow you and your team down.
This is why we suggest integrating with shipping software like ShippingEasy or Shipstation. Both of these services integrate easily into Woocommerce and only require a few minutes of setup.
What can Woocommerce shipping software do for me?
Shipping software makes it easy to manage shipments by tracking completed orders and making the shipping label creation process a click of a button.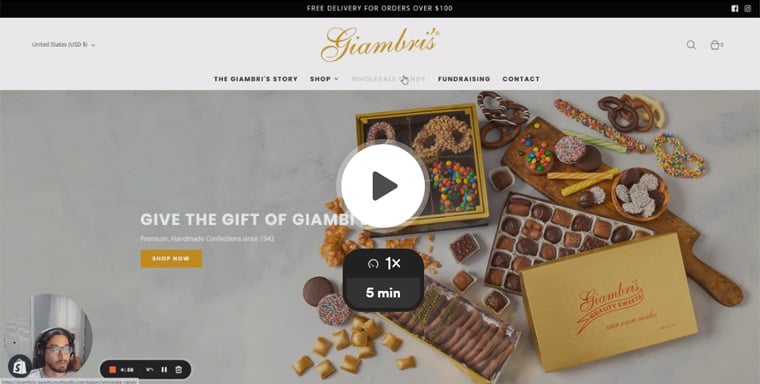 Free 5 Minute Video Website & SEO Audit
Delivered right to your inbox
They all have easy-to-use interfaces that will show all orders from your Woocommerce store that need to be shipped. You'll be able to easily find packing info and shipping addresses. Once you're ready to print the label, you'll be charged the cost to ship it. Because these services have lots of customers, they're able to harness that power in numbers and get cheaper prices for everyone on their platform. While these services do have monthly costs, it's likely that you will save money in shipping in just a few shipments.
So, what's the confusing part?
Right, everything so far sounds great and seems like a no-brainer. We do have most of our ecommerce clients using these services but one detail always trips them up. It has to do with shipping charges.
For the customer, shipping costs are charged when they checkout. You can choose the cost (free, flat, or calculated) and then the customer pays that and you get that money. The important part there is that YOU get the money, not the shipping carrier. So, after a purchase, you still have to pay some shipping carrier to actually ship that product.
With how fast prices can change or differences in calculations, when you actually take that box to the post office, the shipping cost might be different. It could be more or less than what the customer was actually charged leaving you to cover the difference or potentially make a small profit.
Where shipping services come in is that when you are finally charged shipping, it's highly likely that you will get a different and lower price than what was calculated on your website. If you're using free shipping, you know you're getting the best cost. And if you're using flat rate, you'll vary from making a profit to losing a little.