So, you decided that you need a website for your business. And, you are ready to tackle the work of creating your site on your own. Great! There are many excellent tools available today to help you create something amazing. You don't have to be a coding genius to build a beautiful, functioning website. We'll help you get started by comparing three of the most popular website building tools out there – Wix, Squarespace, and WordPress.
Using any of these tools will help you get started with an operational, beautiful website in relatively little time. Many website development tools allow you to customize your site, so you don't have to worry about looking like all your competitors. But, which of these is the right tool for you? We'll examine the costs, ease of use, customization tools, SEO functionality, and most significant drawbacks of each of these tools, to help you decide which is right for you.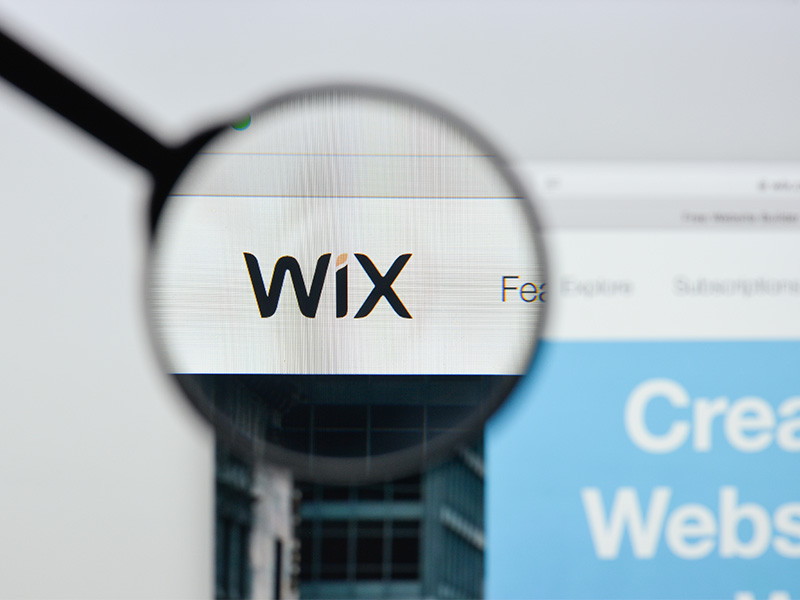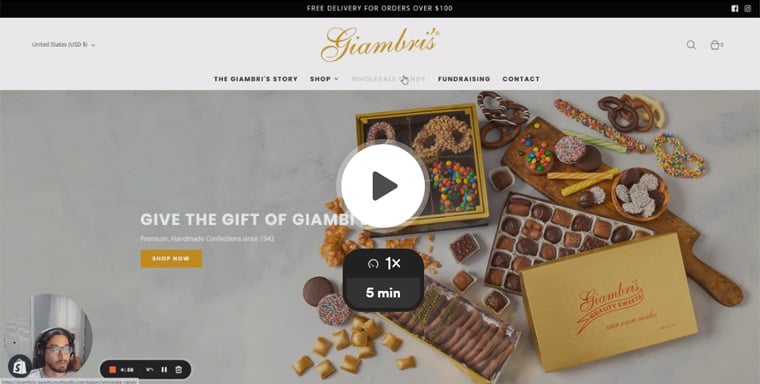 Free 5 Minute Video Website & SEO Audit
Delivered right to your inbox
In general, Wix is a good option for small business owners. Depending on your needs, a functioning website with many options could cost you between $8.50 and $24.50 per month. For the top price, you also get a monthly email campaign included in your services, which can help reach potential customers.
Wix is known as an easy-to-use platform. This builder allows you to customize the many available templates and includes video tutorials of the most popular functions for even the non-techiest people out there. Wix also uses simple drag-and-drop tools to help you create your site, taking the guesswork out of web design.
The standard Wix apps are functional, and there are plenty of paid options from which to choose, as well. The variety and number of Wix plug-ins are far fewer than other platforms, though, and you won't be able to take any customizations with you if you decide to leave Wix. They own your code.
Wix struggles with SEO practices, as a few of their functionalities make it difficult for search engines to "crawl" aka look through your page for keywords. Overall, this easy-to-use toolset is fine to create a basic site, it has some capacity for customization, and it's reasonably priced.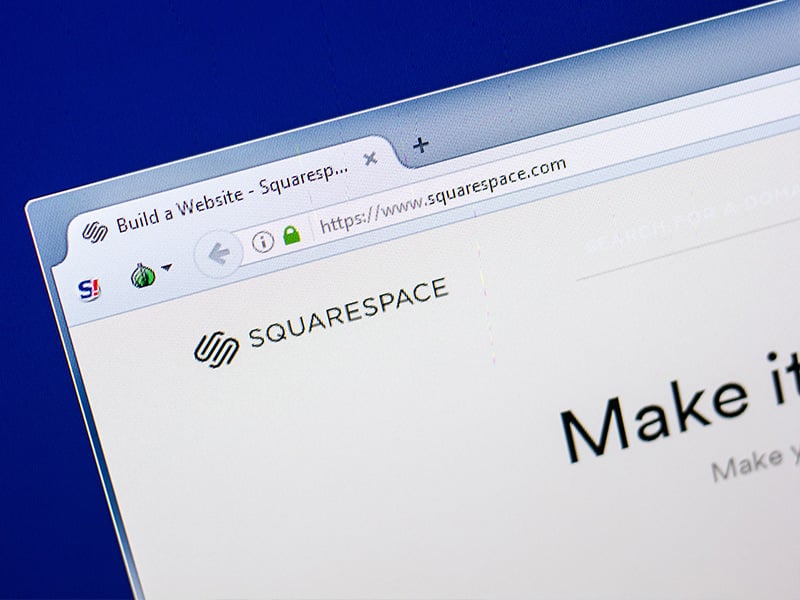 Squarespace is an excellent option if your business is in the creative field or if your website needs to serve as a portfolio of your original work. This tool creates visually appealing sites geared toward images, so it may not be the best option for all business owners. Prices range between $12-46 per month, depending on how many pages you need, whether you require an online store, and what options you might need for e-commerce.
Like Wix, Squarespace is relatively easy to use, even for someone with no web building experience. Templates are abundant, and each is sophisticated. Most require little customization to be ready to launch. There are a few quirks to this platform that take some getting used to, though. For example, once you've chosen your template, you can't go back and change it to another one later.
While your Squarespace site will look good, this platform offers far fewer tools and plug-ins to add functionality. There are no free apps available, so you must alter the underlying code to really customize your site. If you aren't a coder, you may need to study up or get some help there. As with Wix, you won't be able to take much with you if you ever decide to leave Squarespace.
When you set up your site, if you follow good SEO practices and bake those techniques into your site from its formation, Squarespace is good for creating SEO-friendly sites. But, if you don't know what the hell any of that means, chances are you may need help optimizing your Squarespace site for SEO.
Using Squarespace, you are nearly guaranteed to have a website that looks amazing. Its ease of use is a little trickier than Wix, especially for first-time designers, though, and if you want a truly custom site, be prepared to learn some HTML.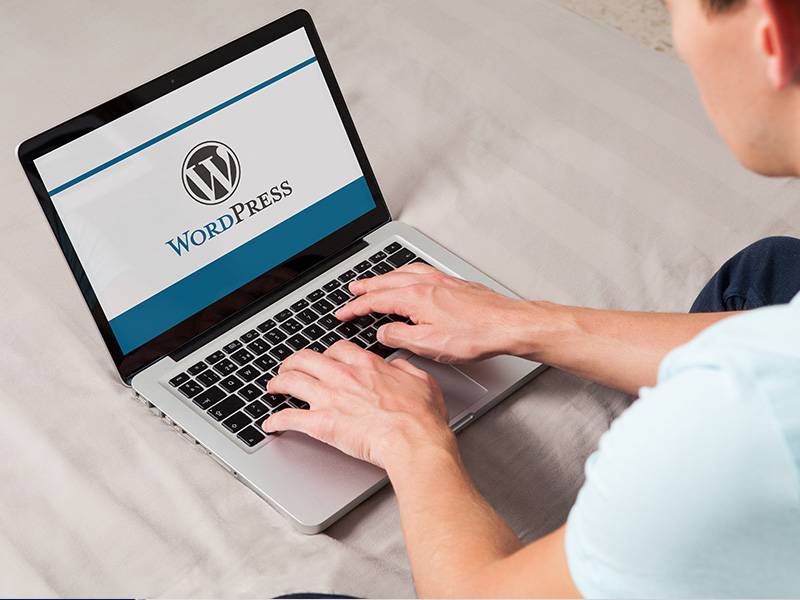 WordPress
Unless you have been living in a cave for five years, you have likely heard of WordPress. Here, we will be referencing WordPress.org, which is the free, open-source platform that you can use to design and build your own website. While creating a site on WordPress is free, you will need to pay for your own domain name and web hosting, so there will be costs involved in using this tool.
There are many reasons that WordPress is the most popular content management system (CMS) out there today, and this is mostly due to its ability to create just about anything you want. There are thousands of themes, many free but some not, available to choose from. But, if you're going to make significant changes to your templates, you will need to modify the code, which makes WordPress more complicated to use for the average person.
Everything within the CMS is customizable, and because so many people use it, there are hundreds of online tutorials available to help you figure out exactly what to do. If you are afraid of building your own site, the WordPress fandom has your back! There is also an abundance of plug-ins which improve how long customers stay on your site, which ultimately results in higher conversions for your business.
While most WordPress sites are SEO-friendly from creation, WordPress does offer many plug-ins to help improve your SEO efforts, as well. Their Yoast plug-in, for example, allows even those with little knowledge of SEO to create a site that is sure to rank high in customers' search results.
WordPress and its themes and tools are continuously updated and improved, which is helpful for you as a web developer. WordPress can be a little challenging to use for the average non-techie person, though, especially when starting from scratch. It is a content management system, not just a website builder, so you might need some professional help to customize the beautiful and functional site of your dreams.
Bottom Line
While Wix and Squarespace are easier to use and both create visually appealing websites, it is hard to beat WordPress' customization features, the functionality of its tools and plug-ins, and the wealth of resources available to a do-it-yourself WordPress web designer. If you want the most customizable page with the best SEO features, you can't go wrong with a well-built site using WordPress. The little bit of extra time it takes to learn how to use WordPress to its fullest potential is worth the added effort, and there are plenty of developers and designers out there who can help you elevate your WordPress site to the next level if you ever need help.