As a small business owner, visibility is something that can be a constant uphill battle, especially when your service is already being provided by a larger or more established company. It's important that your company is visible in more than one place other than just your website. The importance of having a social presence for your business is something which escapes many business owners, and this can easily be what's hindering your ability to grow. This is easy to fall into, especially if your competitors are utilizing the power of social media outlets to communicate with customers.
Let's put this into a scenario that can make this concept a bit easier to understand, without the context of being a small business or company. Imagine yourself in the role of an artist working on a debut project. It could be a debut album show, an art exhibition in a well populated coffee shop, or the premiere of your first novel at a local bookstore! These are small, but ultimately large first steps that can set the entire course of your success and career as a creative, and can easily put you above the other creatives in your field locally.
But one thing that can push your debut event above your expectations is the ability to promote not only the event, but yourself as the featured artist. It's one thing to provide a location and a goal in mind to your audience and community, but how are they supposed to care about what you're presenting to them if they have no idea who you are? Many competent creatives use social media to promote not just their content, but also give their community a visual of who they are, and what separates them from anyone else in their field.
Here are some strategies a small business like yours can use to increase your starpower, and push your company to a madison square garden level of success that you want to achieve.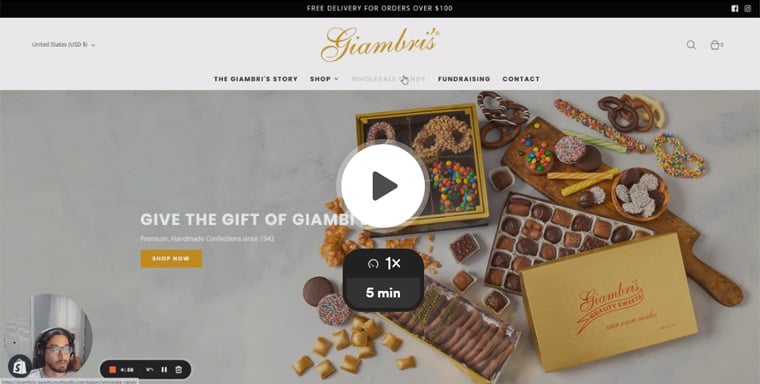 Free 5 Minute Video Website & SEO Audit
Delivered right to your inbox
Increase Your Brand Awareness
Social media is the perfect way to up the visibility of your company by introducing your audience and community to your brand. Social media has come a long way since the early aughts of the millenium - we like to think these platforms as more text based than anything else. This is only half correct; while one half of social media should be focused around writing as a vehicle for spreading your company's message, visuals are just as important! Many companies will use strong images to convey a more personal touch and create a recognizable visual aesthetic to their accounts. This is something that many companies have been doing for years with television advertisements, especially food companies!
Think of it again from the perspective of yourself as a creative pursuing the next step in your goal of fame and success; being recognizable is a goal that can be reached by creating an aesthetic for your public persona. Creatives do this all the time, and will usually stretch their persona across all platforms they use, creating a strong brand their audience will identify with. A strong example of someone who does this would be YouTube music journalist Anthony Fantano, also known as theneedledrop on twitter, instagram, and facebook. Fantano has spent years as a content creator curating every aspect of his social media accounts to fit one singular aesthetic; everything from the way that he dresses, to the color palettes he's chosen, to the albums and language, and even his logo separates himself immensely from other creatives on not just YouTube, but also Twitter and Instagram. Because of the recognizability of his brand and aesthetic on these platforms, many people will just stumble onto his profile regardless of if they're invested in music discovery and or the industry in general.
Humanize Your Business: Put a Face to the Name
Having a strong aesthetic and branding is not the only important factor in increasing social media presence; having a personable and realistic human connection to your audience is necessary to see commercial growth and success. If your brand and company are completely impersonal, and very obviously focused on selling your product to a consumer, people will very obviously see through your campaign as a ploy to get them to buy what you're selling. What will separate your brand in a world of visuals and strong branding is a charismatic face for your company, someone who people can specifically associate with your brand. Since we've already used Anthony Fantano, we're going to use another internet celebrity and content creator.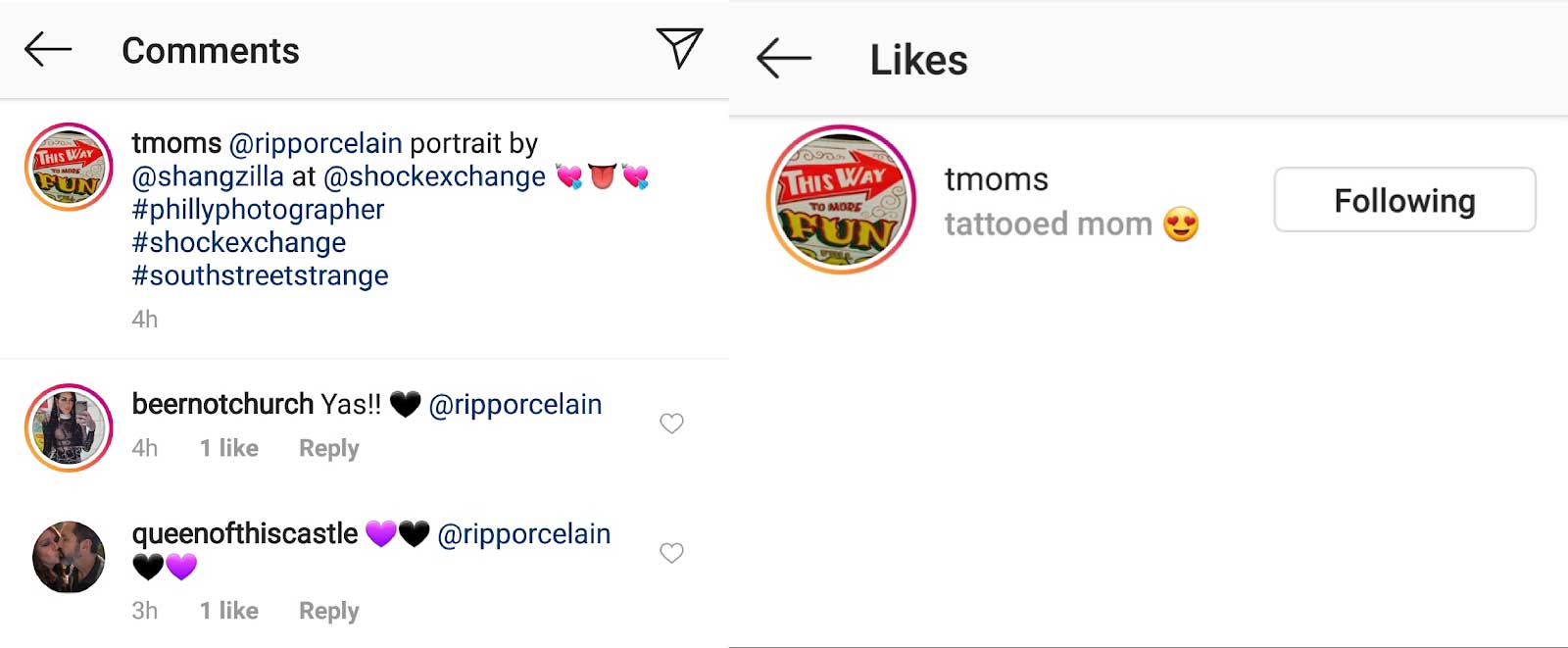 If you're an avid user of the internet, I'm sure that at one point you may have come across this person before, and wondered who they were and what they were doing: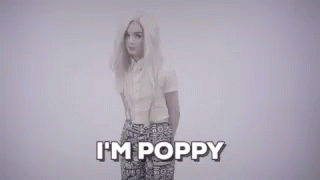 This person is known singularly as the character Poppy, who is actually a recording artist by the name of Moriah Rose Periera. The marketing of the Poppy brand is honestly quite interesting in that it uses the viability of minimalism and viral videos to create an air of mystery around the project itself, and entice listeners with the strangely inhuman, yet charismatic popstar. What makes this artist stand out amongst her peers is despite the weirdness and often robotic nature of the character Poppy herself, is that her persona, despite being so impersonal, is incredibly charismatic and speaks quite literally to her audience. Poppy is a perfect example of how building a face for your company can positively impact the reach of your presence.
Increase Traffic to Your Website
Sharing new content on social media is always important, especially to keep customers interested in your product and while also providing a persona of activity. A new post about your brand, or any other relevant content, is a great way to increase traffic to your website. Your customers are more likely to visit your site if they see you're regularly posting on social media. It's also a good way for people who don't know about your company, to see your brand for the first time. This can also lead to more new customers visiting your website.
Many independent artists and creators will constant update or add new content daily, whether it's fanart, commissions, and pretty much anything to make their brand recognizable to an audience. You can do this any matter of ways, but the important part is making sure that your content is consist and new content is circulated or added. These can also be personal moments that you feel comfortable sharing with your audience which can add another layer of relatability to your brand.
Power of Promotion
You can post new blogs, promote a research study about your company, and get new content in front of trusted individuals who will share, tweet, like, and endorse the content that you create. If you write a new blog piece about your industry, rather than just posting it on your site or blog, you can also attach it to Facebook, Twitter, and Instagram. Sharing allows you to reach more eyes, and possibly reach the eyes of a reader who will also share that content to their social network.
This is where the importance of keeping professional relationships plays into building out your brand: cross collaboration with other individuals in your industry can help you boost your starpower, and can also increase credibility amongst your audience. By having another trusted user within your circle endorse your content, you're able to reach a much wider audience than what you originally perceived at first. Musicians, artists, writers, and all creatives work and collaborate with others in their industry to reach wider audiences and increase their notoriety within their respective fields.
Manage Your Reputation
Maintaining a positive relationship with your consumers is also an important component to increasing social media reach, especially when maintaining a positive reputation. When companies make errors in the way they handle policy in regards to troubling situation, they will take to social media to make a statement to alleviate the situation. If a social media account begins to attack the credibility of your company, the best way to handle this is to form an immediate and assertive response to the issue that the customer may have. Alleviating damage from these situations on social media accounts can also be an option for restoring a reputation, but that may not always be the best response to those types of situations.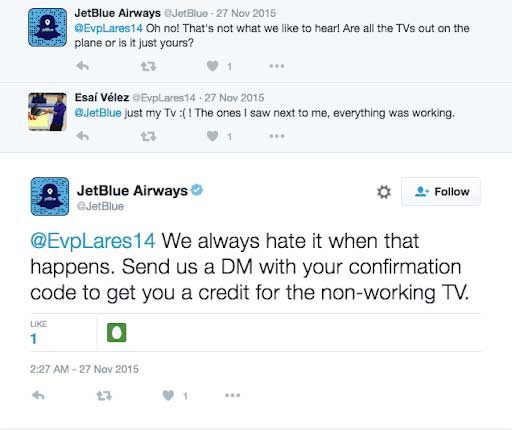 In the wake of the most recent movement of certain creatives being held accountable for their actions through the power of social media, many will take the time to comment on the criticisms of their character through apologies, that are often times insincere. That's why it is important to be genuine with the way that you approach acknowledging critique, so that you can rebuild a healthy relationship with your customers rather than turning them off or away from what your company has to offer.