Everyone with a website wants people who visit their site to stay as long as possible. You want them to find the info they're looking for or to take a certain action like contacting you via a form or buying something. The easier you make this (user-friendly and easy) the better chance there is that someone will do what you want and return later for more. There are many ways this can be done, but we're going to chat about website add ons that can help you achieve this goal and make the experience for your visitors as pleasant as possible.
Comments
Visitors like to interact with each other. Website add ons that allow them to leave and respond to comments and engage in discussions are a great addition to any website. Gathering information from other visitors can help them decide to purchase from you. Their comments and feedback sections on a website can help you monitor customer satisfaction and take care of any issues they share.
Disqus
This is an awesome option for handling website comments and they have a Wordpress add on version too. There are lots of features including some to integrate with social media, moderation options, and advanced admin settings
Features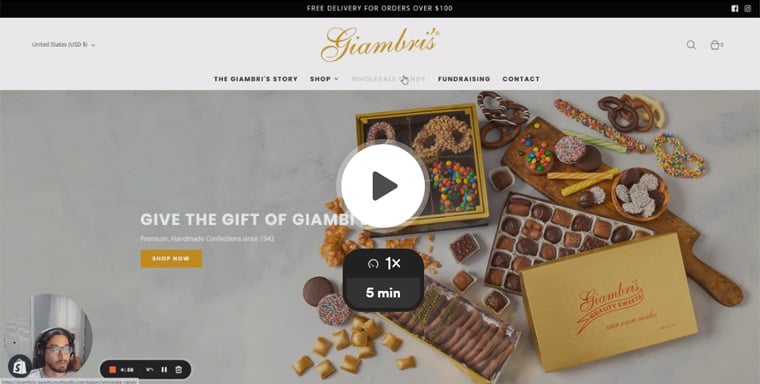 Free 5 Minute Video Website & SEO Audit
Delivered right to your inbox
Mobile commenting
Social integration
Social networking
E-mail notifications
Spam and moderation tools
Pros
It has a user-friendly interface
It has in-built advanced comments analytics
Instant activity and e-mail notification
Cons
User must have a Disqus account for them to comment
Relatively difficult to make your customize the design
E-commerce
Have a brick-and-mortar store? Why not make it an online, digital store! With flexible e-commerce capabilities, consumers can order what they want and pay for it with a method they prefer.
Forms
One of the most important parts of any website - contact form or any type of submission form. You can use these to collect things like their names and e-mail address, which can be later used to send them promotions and other information. Or, just being able to help and service a potential customer.
Wufoo
This specially designed and powerful form creator with features that allow you to build an extensive range of forms for either your company, business, or organization. It offers many templates that you can select from. However, most of these templates are surveys, and some are limited to only the paid plans. These templates are entirely customizable and are mobile responsive. You can add, remove, or rearrange form fields at ease using its in-built drag-and-drop editor. The templates are arranged in categories, and there is an built-in search engine to help you find for a particular template.
Features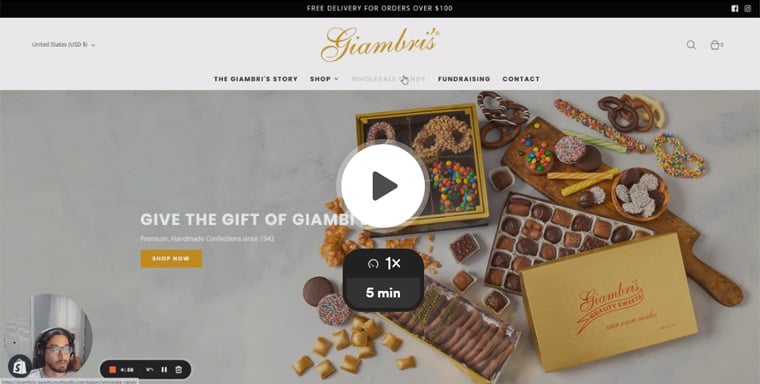 Free 5 Minute Video Website & SEO Audit
Delivered right to your inbox
Takes payments
Social sharing
Analytics and reporting
SSL secure
Form builder
Offers more than 300 templates
Creation and sharing of forms
Theme designer
Data exportation
Pros
You can create online forms easily
It offers many customizable and professional templates
Online payment integration
Reporting and analytics tool
Cons
Pre-made forms are fairly unattractive
Typeform
This is a powerful and amazing tool where you can create engaging and highly customizable surveys and forms. It has versatile data collection and offers some flexibility in creating forms, questionnaires, and surveys. Its interactive designer and templates ease-of-use makes the design process a breeze.
Features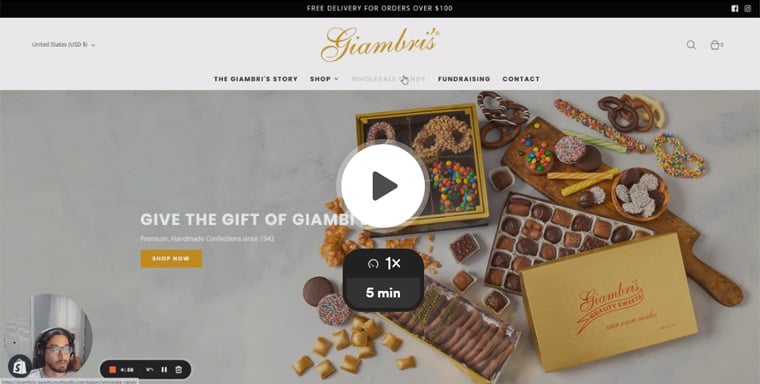 Free 5 Minute Video Website & SEO Audit
Delivered right to your inbox
Unlimited surveys and forms creation
Free API
Has options to export data
SSL secure
Logic jump feature
Pricing Calculator
Options to design and use your template and themes
Hidden fields
Connection with 200+ services via Zapier
Pros
Easy to use
Produces high-quality and professional forms
Drag-and-drop feature
Interactive and user-friendly interface
Its free API makes practical application and deployment easy
Logic jump tool allows integration of user's survey logic
Cons
Movement of pages for both the end-users and creators may sometimes jump around very quickly
Jotform
This form creator allows the creation of customizable forms for data collection. It is easy to use and has a user-friendly interface. It has a flexible design process for full templates and survey customization.
Features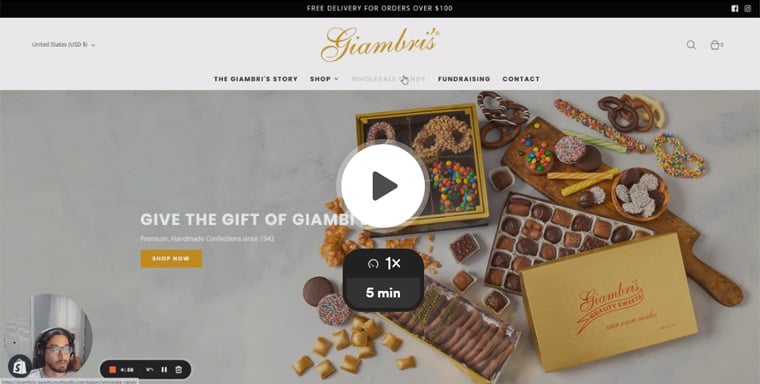 Free 5 Minute Video Website & SEO Audit
Delivered right to your inbox
1000+ integrations
Online form designer
Logo/image upload
Offline/online collaboration
Group editing
Automated submissions organization and storage
Editable already-made themes and templates
Pros
Superior features
Easy use and user-friendly interface
Cons
Support is not that great
Contact Form 7
This Wordpress plugin website add on is one of the best free, flexible, and easy to use form add on. It supports CAPTCHA, file uploading, Akismet spam submitting, and ALAX submitting and handling and managing many contact forms. Besides, it allows form and mail content customization with its flexible, simple markup.
Features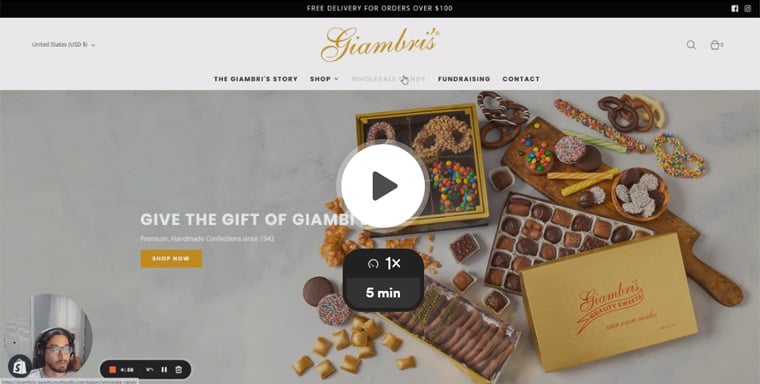 Free 5 Minute Video Website & SEO Audit
Delivered right to your inbox
Advanced form building
Extensive form field collection
Integrations like Flamingo and Bogo to ease your experience
Database add-on
Pros
It has a variety of custom fields
Full compatibility with WordPress themes
Easy to use
Cons
The interface is not beginner-friendly
Almost no support options
Gravity Forms
This Powerful WordPress contact form add on that is easy to use and has a user-friendly interface that features the ability to build posts from external forms, conditional logic field, leads capture, advanced notification routing, and a drag and drop interface.
Features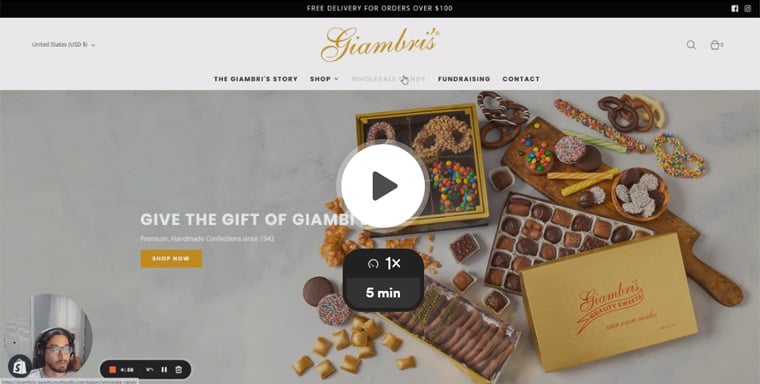 Free 5 Minute Video Website & SEO Audit
Delivered right to your inbox
Responsive WordPress forms
Emails notifications
Spam filter
File Uploading through user's online forms
Advanced calculations
Allows online applications integration
More than 30 form fields
Responsive design
Pros
Uses CAPTCHA for protection against bots
Offers unlimited data storage
Multiple page logic and conditional logic
Cons
Quite expensive
Relatively difficult to navigate and make forms for beginners
Live Chat
This is a wonderful way for visitors to connect with your company and get information. They may have a question about a product or service. They may need help placing an order or checking on the status of an order. Live chat is a convenient way to interact and less expensive than going through a call center for your support help.
Drift
This is a live chat platform for marketing and sales teams in businesses and companies of all sizes. It is a powerful tool and provides communication on sites and various contact channels.
Features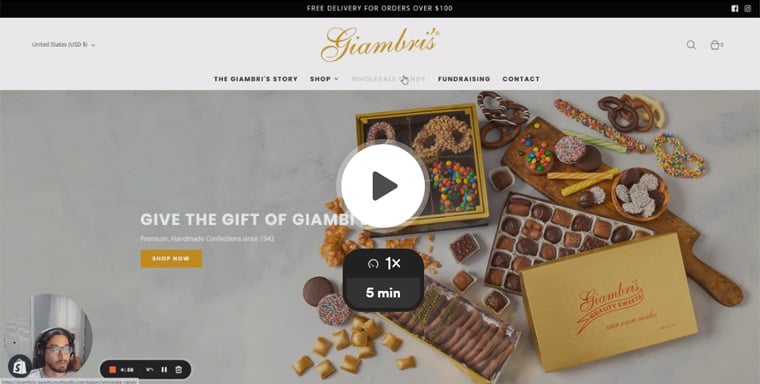 Free 5 Minute Video Website & SEO Audit
Delivered right to your inbox
Activity history
Follow contacts
Smart notifications
Knowledge bot
Conversation reporting
Pros
Enhances productivity
Exceptional playbook feature
Powerful integrations
Cons
Live Chat
This is a great tool that a user embeds in a website to provide chat support to visitors. It enables your business to provide instant real-time communication with your clients and on-site visitors.
Features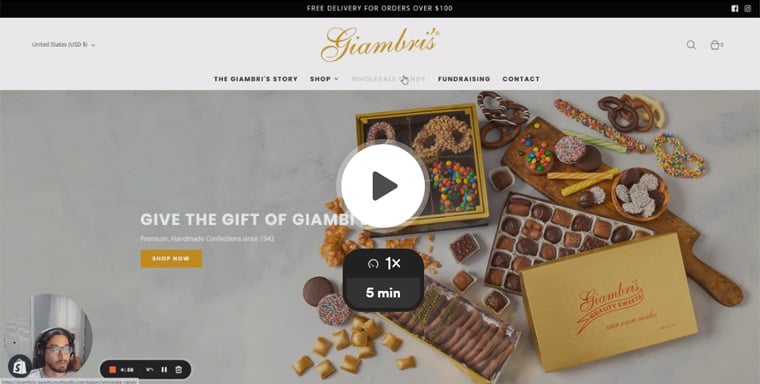 Free 5 Minute Video Website & SEO Audit
Delivered right to your inbox
Notifications
Canned responses
File sharing
Notifications
Chat archives
Chat tags
Message sneak peak
Supports more than 170 integrations
Pros
It allows you to track your site's visitors
It helps you amaze your customers through high-quality support
It provides useful chat tools
It offers insightful reports
Cons
Intercom
This is a live messaging tool that allows businesses to communicate with their clients and customers on their website. It enables the sending of e-mails and in-app messages to targeted clients and customers.
Features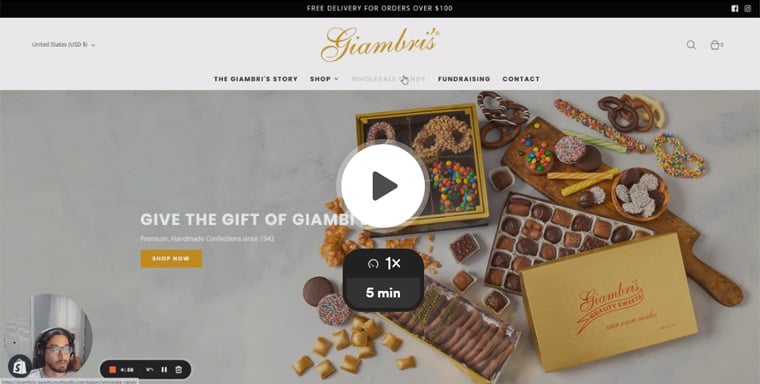 Free 5 Minute Video Website & SEO Audit
Delivered right to your inbox
Real-time performance monitoring
E-mail campaign creation
User event tracking
Personalized reply templates
Team inbox and assigning
Live user data
Rich message composer
Conversation search
Pros
Greatly designed user-interface
Supports lie chat, product tours, and bots
Offers users with the option to create their chatbots
Integrates with many platforms and has robust API
Cons
Reservations/Calendar/Booking
If you have a restaurant or any business where you need customers to book a time slot, a reservations system website add on would help. It's super convenient to be able to do this online. The system should give them options of available dates and times to complete a reservation. They should get a confirmation when the reservation is placed so they are certain it was completed.
Opentable
They offer an easy to install website add on reservation tool and is a ideal for restaurant websites. It allows the user to manage guests using its guest management tools and its strong marketing engine.
Features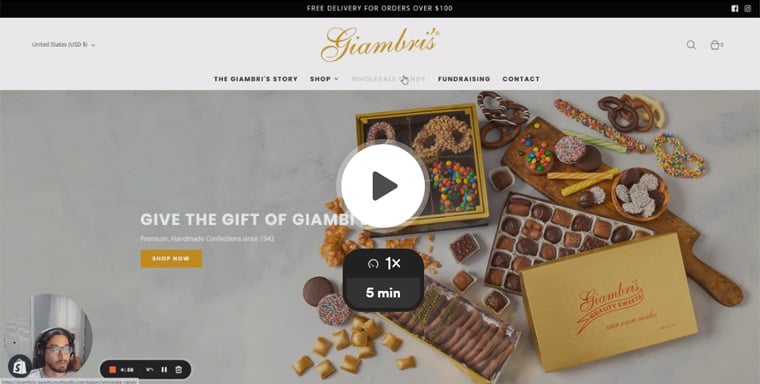 Free 5 Minute Video Website & SEO Audit
Delivered right to your inbox
Reservations
Reporting and analytics
Table management
Shift planning
Private dining
Basic reporting
Pros
Enables clients and customers to book reservations conveniently
User can leverage their Diner loyalty system as a marketing channel
Cons
Quite expensive
OpenTable has customer relationship control
Your business experiences high competition as it has listed many restaurants
MindBody
They offer an excellent website add on that provides necessary scheduling and booking tools to improve their business operations. It allows business websites to process payrolls, collect payments, rescheduling, confirmations. It will enable your clients and customers to book appointments easily.
Features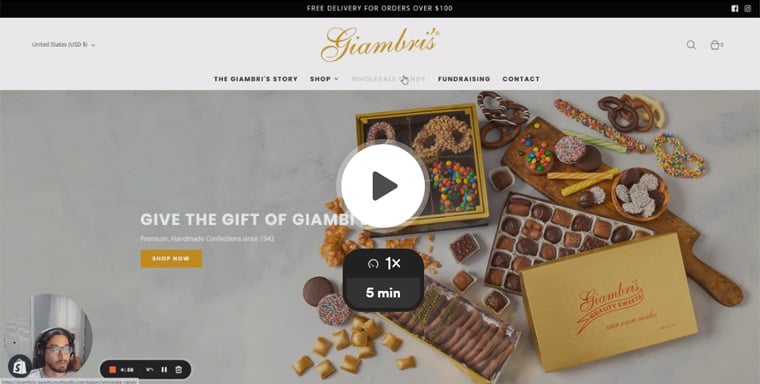 Free 5 Minute Video Website & SEO Audit
Delivered right to your inbox
Comprehensive reports
Facebook and website integration
Filters
Comprehensive profiling
Attendance management
Referral tracking
Automated reminders and notifications
Automated billing and scheduling
Online booking
Pros
Scheduling is easy
Superior customer service
Cons
Security
Your visitors depend on you to keep their information secure. Security website add ons should give layers of protection and notifications should something happen. Hackers look for easy targets, they aren't going to stick around once they discover they can't penetrate your database. Make sure your security continually updates to keep up with the changing methods hackers use to try to gain access.
Sucuri
This company offers a WordPress website add on that helps keep your website secure from any threats and suspicious activities.
Features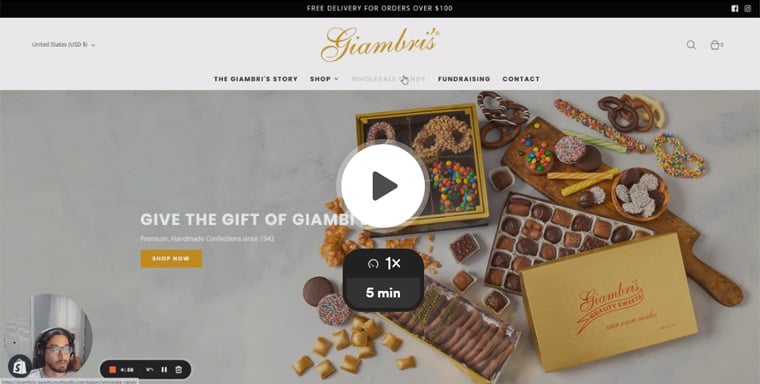 Free 5 Minute Video Website & SEO Audit
Delivered right to your inbox
WordPress hardening
E-mail alerts
Core integrity check
Integration with Sucuri firewall
Malware scanning
Post-hack
Pros
Has excellent support
Malware detection
Cloud security backup
Hack prevention
Cons
It has limited functions
Some plans are quite expensive
Wordfence
This is a WordPress website add-on plugin that enhances your site's security with its superior malware scanning and endpoint firewall tools.
Features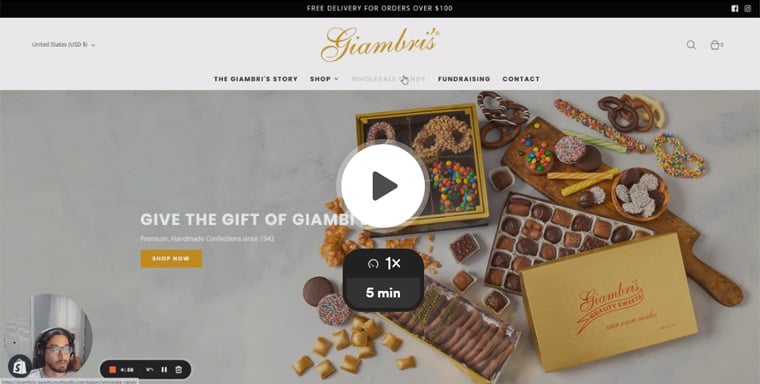 Free 5 Minute Video Website & SEO Audit
Delivered right to your inbox
Malware scanner
File repair
Security alerts
Security reporting
Web application firewall
Pros
Spam and real-time threat protection
Superior features
Malware scanning
High-quality support
Cons
Can be quite difficult to configure
Analytics
This website add on is for you, the website owner. Analytics gives you information about visitors to your website. These tools will let you know how many and what pages people are going to (among lots of other data points).
Google Analytics
This free analytics software from Google is the industry standard. It gives you in-depth analysis of your website's visitors. It is a great tool that all websites should use as it provides valuable information that will help your business succeed.
Features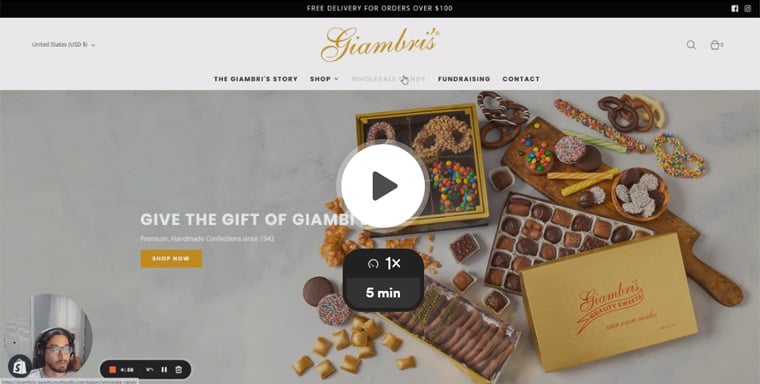 Free 5 Minute Video Website & SEO Audit
Delivered right to your inbox
Conversion tracking
Traffic reporting
Third-party referrals
Keyword referrals
Custom dashboards
Pros
It is a free tool
Usable in various digital environments like mobile apps, kiosks, website, or anything that can access the internet
Connects with Google Ads account
Allows creation of goals
Allows creation of custom reports that suit your needs
Cons
The platform can feel overwhelming
Its premium plan is quite expensive
Mouseflow
This is a powerful heat map and session replay tool that allows you to see how your visitors browse, click, scroll, move, and pay attention to their websites.
Features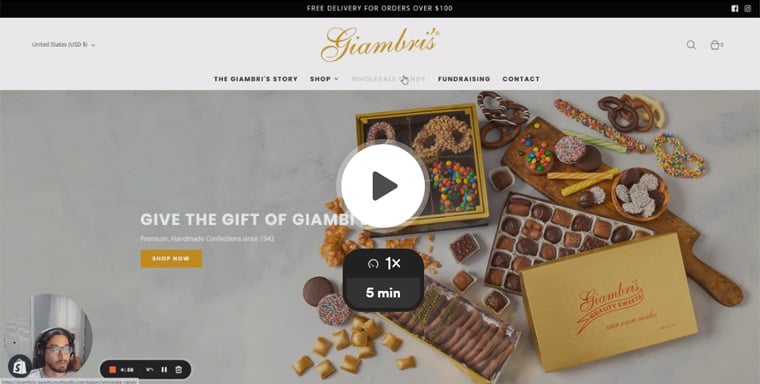 Free 5 Minute Video Website & SEO Audit
Delivered right to your inbox
Movement heat maps
Link analytics
Mouse tracking
Keystroke logging
Live heat map
Click heat maps
Form analytics
In-page analytics
Drop-off analytics
Pros
Creates excellent heat maps
Integrates easily with most website platforms
Cons
Beginners may take a lot of time to adapt to the software
Hotjar
This is a user feedback service and behavior analytics tool that helps users gain information on their site's visitors to understand them better. It also provides feedback through tools like session recordings, surveys, and heat maps.
Features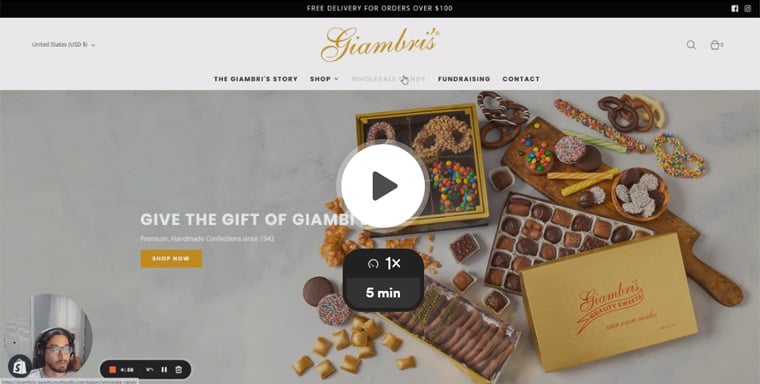 Free 5 Minute Video Website & SEO Audit
Delivered right to your inbox
Supports multiple devices
Visitor recording
Visitor targeting
Feedback polls
Conversion funnels
Records and heat map sharing
Record filtering
Instant visual feedback
Pros
Allows the user to visualize the visitor's behavior
Helps the user analyze essential insights
Has scalable pricing plans
Cons
Relatively difficult to integrate with other valuable tools
Some tools do not support multiple users