Anyone can create a list of keywords and say how many searches there are per month to make those look attractive and like they know what they're talking about. But if you're looking for roofer keywords that you could actually rank for and are worth your time, you'll have to do a little bit more work. Going after the highest searched for keywords probably also means they're the highest competition and everyone wants that. This means it's unlikely that you'll ever rank highly for them by doing it yourself. If you have SEO help, then you're probably doing ok.
But what you should actually go for is the lower competition keywords that have a lower search amount because it'll be much easier to rank for those. Even when you do the math money-wise, it works out better. If there's a keyword with 1000 searches but high competition (you'll probably never rank for) vs a keyword that gets 20 searches but you rank first - you'll have more chances to get leads from the 20 search keyword than the 1000.
Even if you're paying someone to do this for you, going for lower search volume keywords could still bring in more money than the higher ones simply because of lower ones being easy to rank for. So, if you are doing this yourself, and you're a busy roofer, don't waste your time on large, high competition keywords.
Luckily for you, I'm going to list out some keywords that are exactly that like so you can add them to your website.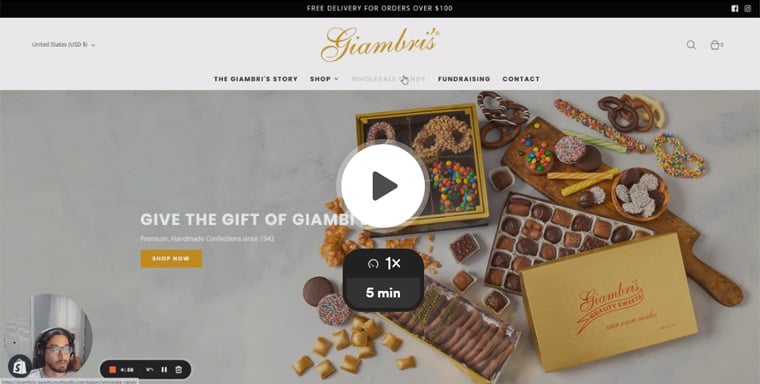 Free 5 Minute Video Website & SEO Audit
Delivered right to your inbox
How should I use these roofing company keywords?
For these roofer keywords, you should use some on your homepage and some on dedicated pages. You'll want to make sure you don't make page that target the same things. For example, if your homepage targets "roofing company", you should not have another page where the target is also "roofing company".
You should have services pages that target specific roofing topics like - "roof repair" (but check the list below for actual specific keywords).
Your services pages should have a minimum of 600 words and probably an image or 2 that you take - not from a stock photo site.
Roofing Keywords
Below is a list of keywords that are low competition, easy-ish to rank for, and have 20-300 monthly searches that you should be able to rank for with minimal work. Remember, even the low monthly search amount is worth it. Some, you may not need any work other than to create the page. Though, most will need some SEO work to rank.
These roofing keywords are in order of difficulty to rank. The farther down the list, the more difficult they get but they are all relatively easy to go for and anyone with a roofing company should have these on their site. For some, you should create a dedicated page.
emergency roof repair
24 hour emergency roof repair near me
24 hour roof repair near me
emergency roofing services near me
commercial roof repairs
free estimates for roofing
free roof estimates
roofing companies free estimates
roof repair CITY
roofing companies in STATE
roof contractor CITY
commercial roofers CITY