10 Quick Web Design Tips for Lawyers' Sites – 2019 Edition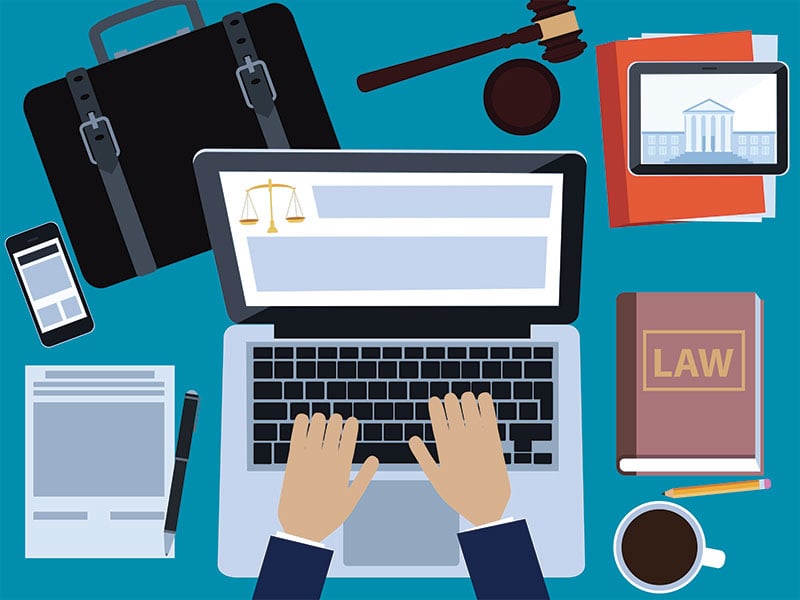 One of the most valuable habits any business can learn and implement is to undertake a yearly review of their website's design. Believe it or not, this habit is of particular value to those who practice law. Lawyers websites can easily fall victim to outdated design, looking dated and neglected long before they should. Keeping your site polished and – more importantly – up to modern design standards gives you an enormous advantage over your competition, ensuring that your clients feel welcomed and secure in their decision to seek you out.
Keeping an eye on the constantly-evolving best practices of modern web design can seem like an impossible task for busy law offices. Thankfully, we've put together a solid list of quick updates you can implement for 2019 to ensure your website is on the forefront of design.
Tip #1: Keep It Simple
Simplicity is the name of the game in 2019. While minimalistic design has been trending steadily for a few years now, it's a design practice that has grown beyond just appearing on the websites of new apps and chic startups. Simplistic design is not just about being attractive, either; it's about helping your clients quickly and easily find the information they need without having to click through tons of bulky menus or links.
Tip #2: Consider A "Pillar Page"
Pillar pages might just be 2019s hottest design trend. A pillar page takes all of the essential information a newcomer to your site would want and organizes it into an easy-to-read, vertically-scrolling pillar. Simple infographics, contact buttons, and links to further information can all appear within your pillar page, making it act as a welcome gateway to the services your team offers.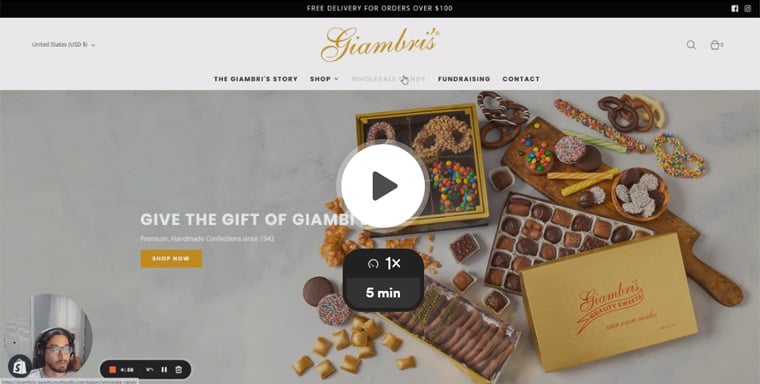 Free 5 Minute Video Website & SEO Audit
Delivered right to your inbox
Pillar pages even act as a fantastic opportunity to connect with potential clients who might not fully know whether they need your services yet. They are elegant, simple, and straightforward, allowing for a concise, convenient space for explaining what your law office can help with.
Tip #3: Avoid Crowded Menus
If you've used mobile apps or mobile websites much recently, you've probably encountered what many people refer to as the "hamburger menu." Indicated by an icon with three oblong ovals (the hamburger,) clicking on the hamburger menu opens up a list of links to other areas of the site. Unlike websites of the past, which tended to rely on a banner of links near the top of the screen for website navigation, websites using hamburger menus clean up the appearance of the website by collapsing links into something like an accordion folder.
If a user needs to find more information, all they need to do is look for the "hamburger" icon and it will expand out into options they can navigate to.
Tip #4: Choose Brand Colors and Stick With Them
Branding has always taken a back seat in law offices nationwide. With a few exceptions, law firms' biggest brand focuses have always been in the form of ad jingles, billboard images, and memorable contact information. In 2019, though, brand cohesion is more important than ever before. Part of building an iconic brand is having identifiable colors. You'd be amazed how long a solid color palette in combination with a quality logo will stick in the minds of potential clients, especially if you keep it consistent over time. If you don't have brand colors yet, get out ahead of your competition and define a piece of your brand that will bring returns for your office for years to come.
Tip #5: Invest in Optimization
A lack of optimization is one of the most surefire ways to impede the growth of your website, and it's one of the easiest to unintentionally overlook. New ways to optimize your site appear every single day, with every website update, browser update, or new tech product release. Keeping your site running smoothly has to be established as a regular habit, and that does take some investment of time and planning. Always ensure that, no matter your other design decisions, optimized performance comes first, else you'll find your clients avoiding your site simply because it doesn't feel good to use.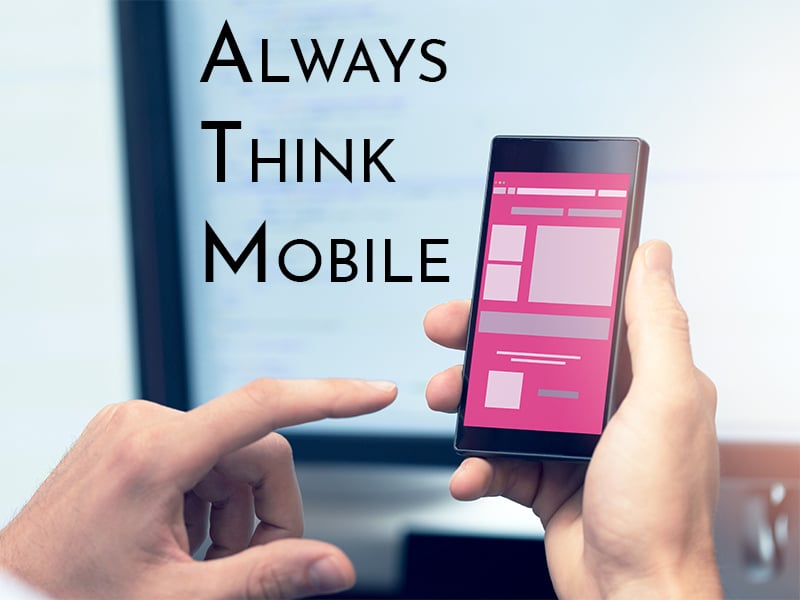 Tip #6: Always, Always Think Mobile
More than half of users these days do most of their internet browsing, web searches, and website exploration on mobile devices. To build your website in any way except mobile-focused is to mistarget the majority of web-users in 2019. Mobile devices are becoming more powerful, more flexible, and more popular with each passing month. Think about how much time you spend on your phone versus your computer; while commuting, while relaxing at home, and even during work downtime, people seek out services and solutions on their mobile phones. Designing your website to play nice with mobile is one of the wisest steps you can take this year.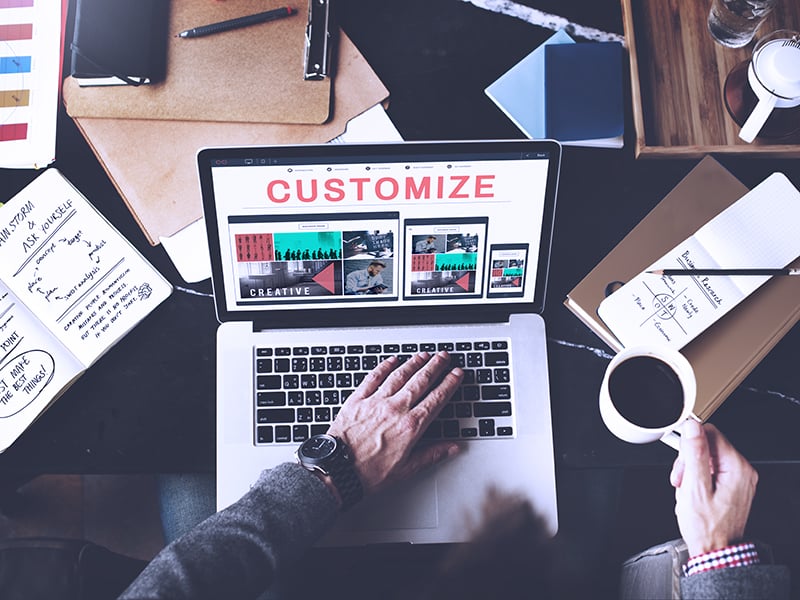 Tip #7: Individuality Is Key
Something that most businesses hate to admit is how hard it can be to make your business stand out amid millions of other businesses. We all know what our brand does best, but helping others realize that isn't always easy, and that's especially true in the world of law. Advertising your strengths boils down to illustrating your individuality as a firm, and since the internet is how most people connect with businesses these days, your website will be key to setting yourself apart.
When you're building your website with your designer, try to think about what you can do differently to set yourself apart from the rest. Are you a family-oriented law firm? Build a robust "About Us" page that lets your potential clients get to know you and your team. Are you all about tech? Offer QR code contact options, live chat, or other tech-friendly features on your site.
Taking the time to figure out your image will end up paying you back endlessly throughout the years, especially because it makes future site renovations all the easier. Your site should be as top-notch as your business, after all, the internet is as important as your storefront these days!