Building a standout website that helps attract visitors and provides the added support your nonprofit needs is no easy task these days. There are no shortages of nonprofits using websites, social media, and crowdfunding pages, all fighting for the same target audience you are. So, the question becomes, how can you make sure your nonprofit stands apart from the rest, without spending a ton of money on advertising?
While this may seem like an impossible task, it does not have to be. With a few simple tweaks to your website, you can improve its performance, attract more visitors, and garner more donations and volunteers.
Follow these best practices designed for nonprofit websites and you will start seeing the results and improvements to your website that you are wanting. Check out our page dedicated to websites for nonprofits.
Did you know that we donate websites to nonprofits? We do it once a season - reach out if you're in need
Non-profit Website Best Practices
Tips for Making the Donation Process Easy
Donations are the lifeblood of any nonprofit and you want to make this process as easy as possible for people visiting your website. This means making sure that your Call to Action (CTA) is clearly labeled and optimally placed throughout your website.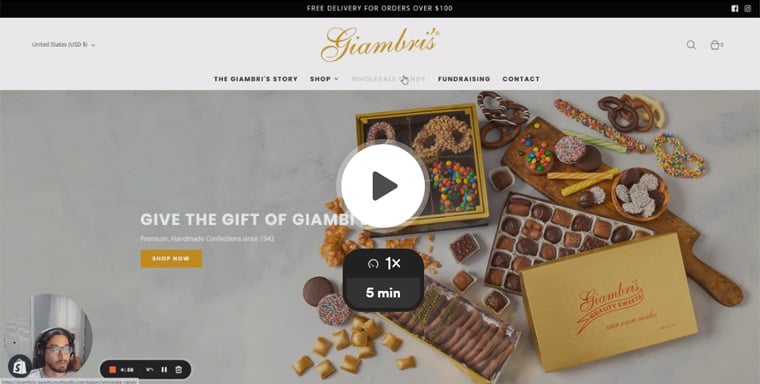 Free 5 Minute Video Website & SEO Audit
Delivered right to your inbox

Start with, having a donate here button at the top of the page in the header, make the button stand out with a slightly larger font than the rest of the text in the header and a different colored background.
Make sure the donate here button is in the header on every page of your website!
Next, you will want your CTA linked throughout your website.
Have a donation link in the footer of each page
Place your CTA in the summary paragraph of each landing page
Have a link to your donation page on all of your landing pages

Note: it is best to fit this link in the landing page copy as organically as possible
Have a Designated Donation Page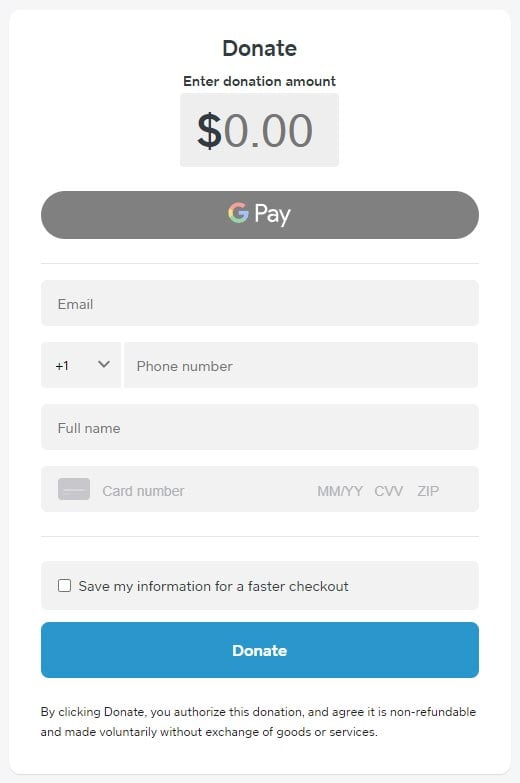 Now that you know where the donate here links/buttons should be placed throughout your website, you need to have a designated landing page for donations for these buttons to link to.
Not only will this page be the location for all of your CTA buttons but if formatted correctly, it can rank on Google and other search engines when people look for your website.
Keep in mind this page should be set up to collect cash donations so you will want the page connected to a Stripe, PayPal, or another digital financial security company to collect donations.
Use Your Mission Statement to Your Advantage!
You should have a clear mission statement for your nonprofit, it is the reason your nonprofit exists
Use this statement to speak to your audience by placing your mission statement clearly on your website's homepage and again on your About Us page.
Plus, if your vision statement and organization's core values are simple for your audiences to understand, include these on your website. This information will help your audience connect with your nonprofit.
How Can You Get More People Involved in Your Cause
Want to attract more volunteers to support your work? The good news is that you can use your website for this goal!
Firstly, set up a landing page designated to list volunteer opportunities.
Make sure there is a link to this page in your website's header.
The setup of this page is simple:
Have a paragraph or two summarizing your nonprofit's mission and why volunteering with you is so rewarding
Include a photo or two of current or past volunteers
List any open opportunities and explain how people can apply
Show Off the Impact You Are Having
Don't be shy or afraid to show off your success!
The best way to let your audience know about the work you do and convince them to donate or volunteer with your organization is to show proof of your success.
Have a landing page designated to show off your success
Include a portfolio with successful campaigns
Post case studies of your work
Share some testimonials of the people you have helped
Note: if your organization helps animals or the environment, you can still share some success stories and photos of your work.
Humanize Your Presence and Engage With Your Audience
This goes with the idea of showing off your impact!
People want to know their donations are going to an organization that is helping causes they care about and that their money is not going to waste or to some faceless CEOs pocket. You can help assure your audience that you are using their donations to help.
You can easily achieve this goal by showing off photos and video clips of your team and volunteers at work. It is also a great idea to use photos of the people or animals you are helping.
These types of photos will help humanize your organization and will make it easier for your audience to feel connected with your nonprofit.
Include a Blog or Newspage
Search engines prefer to highlight websites that provide continuous new content. The easiest way for you to do this is to keep a blog that you update at least twice a month or a news page on your site, where you share updates about your organization.
Shoot for your posts to be 300-1,000 words in length and include links to valuable sites to improve your blog's search engine rating.
To ensure your blog and news pages appear in the right searches and reach your target audience, select the best keywords to feature in your content, blog title, and H1 and H2 tags.
Your blog is another great place to show off photos, videos, and other graphics to connect with your audience and these will help your blog and website to show up on more search engines!
If you are struggling with ideas for a blog post or new content, you can use these pages to show off more success stories and testimonials from the people you help. This will allow you to keep showing up on search engines and highlight more of your successes.